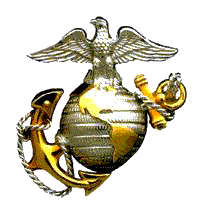 The President of the United States takes pleasure in presenting the AIR MEDAL (Gold Star for the Second Award) to
CORPORAL JOHN F. NOLAN, JR.
UNITED STATES MARINE CORPS
for service as set forth in the following
CITATION:
"For heroic achievement in aerial flight while serving with Marine Medium Helicopter Squadron 364, Marine Aircraft Group Sixteen, First Marine Aircraft Wing in connection with combat operations against the enemy in the Republic of Vietnam. On the afternoon of 2 November 1969, Corporal Nolan launched as Crew Chief aboard the lead aircraft in a flight of two CH-46 transport helicopters assigned the emergency mission of extracting a seven-man Marine reconnaissance team which had discovered an enemy staging area and base camp five miles west of An Hoa and was heavily engaged in combat with a large North Vietnamese Army Force. Arriving over the desig- nated area as fixed-wing aircraft were completing air strikes, he was informed that the beleaguered patrol was surrounded and under intense hostile small arms and automatic weapons fire. Undaunted by the extremely heavy volume of enemy fire directed at his helicopter and the numerous explosions in the target area caused by the rocket and strafing runs of supporting gunships and OV-10 Bronco aircraft, Corporal Nolan ably provided precise clearance information which enabled his helicopter to be maneuvered to a landing with only its main mount resting on the edge of a narrow ridgeline above a deep ravine. After the reconnaissance team had embarked, he completely disregarded his own safety as he boldly leaned out the side of his helicopter and guided his pilot out of the precarious area. Corporal Nolan's courage, superior professionalism, and
unwavering devotion to duty at great personal risk were instrumental in accomplishing the hazardous mission and were in keeping with the highest tra- ditions of the Marine Corps and of the United States Naval Service."




FOR THE PRESIDENT,
/S/ H. W. Buse, Jr.
H. W. BUSE, JR.
LIEUTENANT GENERAL, U. S. MARINE CORPS
COMMANDING GENERAL, FLEET MARINE FORCE, PACIFIC