Radio Operator Killed Saving Crew of CH-46
THE SECRETARY OF THE NAVY

WASHINGTON, DC 20350
The President of the United States takes pride in presenting the SILVER STAR MEDAL posthumously to
CORPORAL TERRY L. SMITH
UNITED STATES MARINE CORPS
for service as set forth in the following
CITATION:
For conspicuous gallantry and intrepidity in action while serving as a radio operator with Company "M", Third Battalion, Twenty-sixth Marines, Third Marine Division, Fleet Marine Force in the Republic of Vietnam. On 20 February 1968, on Hill 881S near Khe Sanh, Corporal Smith observed a Marine helicopter landing in a zone on which he knew North Vietnamese Army gunners had registered heavy mortars. He realized that the aircraft would almost certainly be destroyed if it re- mained in the landing zone, and attempted unsuccessfully to contact the pilot by radio. Aware that the enemy rounds were probably already on the way, he restrained a Marine junior to him from going out on to the zone, and leaving the safety of his bunker ran across the open ground signaling manually to the helicopter crew to take off immediately. As the helicopter took off and before Corporal Smith could reach cover, he was fatally wounded by mortar fragments, gallantly sacrificing his life so that the crew might live. By his extraordinary courage in the face of over- whelming odds, his uncommon concern for others, and his self sacri- ficing efforts, Corporal Smith reflected great credit upon himself and upheld the highest traditions of the Marine Corps and the United States Naval Service.
For the President,
/s/ J. William Middendorf
Secretary of the Navy
---
Epilogue
William H. "Bill" Dabney, Colonel USMC(Ret)
Was bird from the "Purple Foxes"? I cannot say for certain, because it did not come back after Cpl. Smith waved it away, and we were all hunkered down since mortars kept coming (these were 120mm mortars - you took cover or died.) Getting tail #'s, etc. was not a high priority under the circumstances. However, HMM-364 was the squadron that supported us throughout the 'siege' . Its pilots knew our zones and tactical situation. We assumed it was a Purple Fox because other squadrons wouldn't have known those things and would have checked in by radio inbound.We had already lost two Purple Fox birds to direct hits in zone from 120mm mortars in January and early February. That was big reason for developing 'supergaggle', because the zones were always hot. Anti-aircraft fire was common, but generally not too accurate, as they were firing from ridge lines 1-2 clicks way to north and south - sort of a "hose down the area and hope for a hit" approach. North Vietnamese soldiers lying on their backs just outside the wire, firing up into bellies of birds with AK-47s, did hit a few, but I don't recall they downed any that way. Usually they'd wound replacement Marines inbound or rewound our casualties outbound. Big problem was the mortars. They were lethal. We could usually hear tube pop, and we had about 25 seconds from pop to impact, so it was vital to get birds out in 20 seconds maximum, then take cover. We got fairly good at it, but sometimes our luck ran out. Most at risk were corpsmen, stretcher bearers and the helicopter support teams (HST), all of whom had to be in the zone for the entire operation. Even after supergaggle started the problem remained, because they had two mortars dedicated to Hill 881S which they kept registered on our zones. Smoke screens, etc. didn't bother them. The trick was to keep track of last impact, figuring they'd leave the mortar tube registered on that target 'till a new one offered, then bring bird into different zone (we had five). It bought us a few seconds while they shifted the tube. It usually worked, but again, not always. We never did find the tubes. They were somewhere to our west, towards Laos, but with a maximum range of 6700 meters, that covered a lot of ground. We suspected that tubes were in caves, for they'd often fire even when the Tactical Air Coordinator-Airborne was over them. Since the target (881S) was small (50X150 meters), they could cover whole thing from that range with shift of only 1-2 mils, so didn't need very big hole. I describe these conditions to emphasize what Cpl. Terry L. Smith did. He'd been on hill for a while, was a smart and good Marine, and had worked most all the birds, including sometimes helping out the HST. He therefore knew exactly what the risk was to the bird, and to himself. Several years after the death of Cpl. Smith I talked with a Marine from 881S who had visited his parents and found that the award which I had recommended for him had not been acted upon. My original recommendation package was sent to Khe Sanh a couple days after Cpl. Smith's death but, as was the case then, we heard nothing back so I assumed it had been approved at some level. In retrospect I recall that soon after February 20, 1968 our command bunker at Khe Sanh took a direct 152mm hit killing an Admin. Clerk and wounding several others. The paper work may well have been blown away at that time. Understand that unit administration, including award recommendations, was not simple then, I resubmitted it and it was approved. Further, General P. X. Kelly, considering Corporal Smith's actions a perfect example of what the Air-Ground Team is all about, approved naming the new Henderson Hall Gymnasium for Corporal Smith in 1985.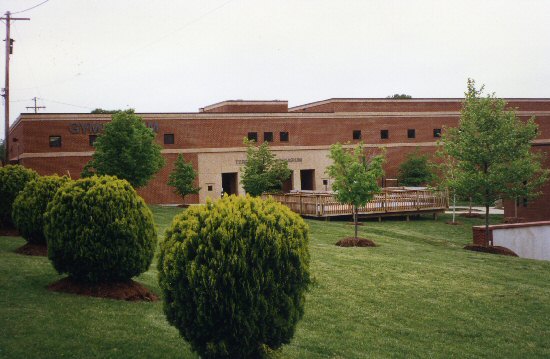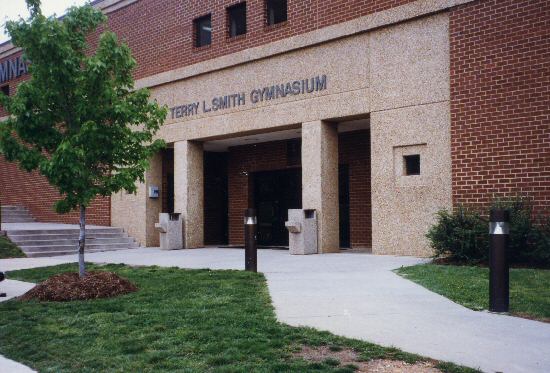 At the time of this incident Colonel Dabney was a Captain and, Commanding Officer of India Company (reinforced with two platoons of Mike Company), Third Battalion, Twenty-Sixth Marines, Third Marine Division.
Terry L. Smith's History Index