FLIGHT SUIT PATCH EVOLUTION
PATCHES WORN BY FLIGHT CREW MEMBERS IN VIETNAM
"FOXES", HELP ME OUT. GIVE ME TIME FRAMES THESE
PATCHES WERE DEVELOPED AND ADOPTED BY YOU.

Below is the "official" patch of HMM-364 as worn by members of the
squadron when they arrived in the Republic of Vietnam early February 1964
(Circa Apr '62 to Feb' 65)
During the period 7 December 1964 and June 1965 while I was the Commanding Officer, squadron pilots too frequently would ask me to approve surveys for expensive flight gear that was left unsecured. To say the least, I wasn't too happy with the frequency of such requests. So some unnamed "wag" in the squadron located a fake fur pelt that had eyes, ears and tongue and was colored purple. When the pilots would leave their flight gear lockers unsecured the Squadron Duty Officer (SDO) would confiscate their flight gear and leave the Purple Fox in place of the said gear with a note to the effect that they were less than responsible officers and gentlemen. I'm paraphrasing what the note really said. So that is the true genesis of HMM-364's "Purple Fox" logo.
Colonel W.C. (Dad) Watson USMC(Ret)
CO HMM-364, 7 December 1964 - 16 June 1965
CO HMM-164, 16 June 1965 - 1 February 1967



| | |
| --- | --- |
| (From 08??65 to 10??66 | From mmddyy to mmddyy) |
| | | |
| --- | --- | --- |
| | ( Circa Jan '71 to Feb '71) | ( Circa Jan '84 to Feb '91) |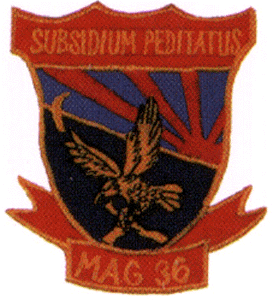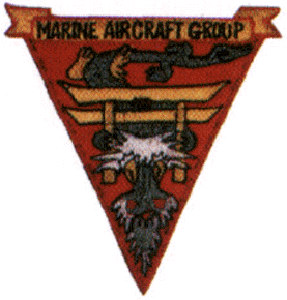 (From mmddyy to mmddyy) ( From mmddyy to mmddyy) (From mmddyy to mmddyy)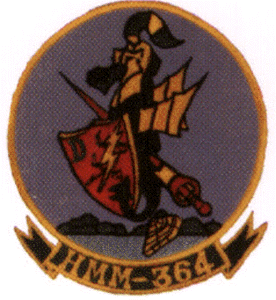 (From mmddyy to mmddyy)
FORWARD PATCH INFORMATION TO WEB MASTER SGT