Thursday, October 4, 2007
by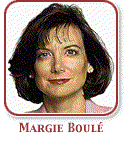 Another Helicopter, Another Tragic Crash, 38 Years to the Day
It's been four years since Stephanie Hanson approached her father's name on the Vietnam War memorial in Washington, D.C., and kept her promise: She delivered to Gary Norman Young the Combat Air Crew wings he'd dreamed of earning, before he was killed in Vietnam.
Gary deserved those wings. He died on his first day of work as a medic, flying with a Marine helicopter squadron called the Purple Foxes, one of the most decorated units in Vietnam.
When the helicopter crashed in 1969, the squadron had flown seven missions that day, qualifying Gary for his wings. Stephanie turned detective, located the pilot's logbook, conducted a five-year campaign, and got Gary his wings.
It was a lot to do for a father she'd never met, a father who died not knowing his girlfriend in Oregon was pregnant with a daughter. Stephanie was adopted and didn't learn about Gary until she sought medical records in her 20s.
When Stephanie's story ran in this column four years ago, it appeared the saga of Stephanie and her father had ended on a sad but sweet note.
After the story, Stephanie stayed in contact with the men her father had served with in Vietnam. She helped them reconnect with one another. And she kept in touch with current members and alumni of the Marines' Purple Foxes, who'd helped her get Gary's wings.
The Purple Foxes set out on their third tour of duty in Iraq early this year. Stephanie was told the Purple Foxes wanted to honor her father by sending a U.S. flag out on a mission in Iraq, and then sending it to Stephanie.
No one told her what date the flag would fly in a Purple Fox helicopter. Hundreds of helicopters fly thousands of missions every month in Iraq.
On Feb. 7, 2007, one was shot down by enemy fire in Iraq.
"In the morning, driving to work at about 7:30, I heard on the radio that a helicopter was down," Stephanie says. "My first thought was, 'The fates couldn't do that.' "
Stephanie's father's helicopter was shot down Feb. 7, 1969.
"I thought, 'It couldn't be the Foxes. No way.' "
Throughout the day, Stephanie got more information "in a sequence. First you learn a copter is down. Then what kind of helicopter."
It was a Sea Knight; a marine CH-46 troop transport. A kind the Purple Foxes flew. "It just kept narrowing down."
Stephanie spent the day e-mailing contacts she knew in the Purple Foxes in Iraq. "I heard nothing."
It was a bad sign. "I got a horrible feeling in my stomach." Then she heard from a friend who was a Vietnam vet. "Some of these guys have ties with generals and can get information faster than the media."
Stephanie learned "it was the Foxes. Then you wait to find out if it was any people you knew. That took about 12 hours."
Stephanie had become friends with a Marine captain named Jennifer Harris. "She was the first female Purple Fox pilot. She had done three tours in Iraq and this was her last mission before transferring to Washington, D.C."
Stephanie learned Jennifer had been the pilot on the downed helicopter.
And in the helicopter, Jennifer had carried the flag for Stephanie's father, Gary Norman Young.
"It was really like stepping out of your body," Stephanie says. "I thought, 'It just can't be.' What are the odds, with all the helicopters flying over there, that the one to come down would be the one carrying my father's flag," on the anniversary of his own death?
In the months since the crash, Stephanie has contacted some members of the families of the seven people on board, who died last February. She gave them copies of the book she wrote about her campaign to learn about her father, and then to get him his wings. (For more information about "A Corpsman's Legacy," go online to www.acorpsmanslegacy.com.)
In the months after the crash, as an al-Qaida-linked Sunni group claimed responsibility for the attack and released a video of the crash shown around the world, Stephanie believes her story may have helped some of the families. "They look at my dad's story and think, 'Look at how many people remember him after 38 years.' "
Today Stephanie still has trouble talking about last Feb. 7. "I have a hard time even thinking about it. There's such a myriad of emotions."
One of them is guilt. "When it went down, I thought, 'Maybe I did it. What if I hadn't let them fly that flag for my father?' It's unreasonable guilt. You know it's unreasonable."
But she doesn't want the Purple Foxes to fly another flag for Gary. "I think that was the one flag, and maybe its purpose was to allow me to give some comfort through my dad to their families."
Thirty-eight years after his death, the daughter he never knew about is still finding ways to give purpose to Gary Norman Young's life and death.
Margie Boule: 503-221-8450; marboule@aol.com