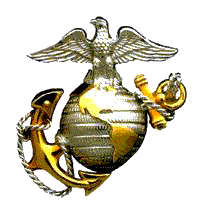 The Secretary of the Navy takes pleasure in presenting the
NAVY COMMENDATION MEDAL to
GUNNERY SERGEANT JOHN RAYMOND, JR.
UNITED STATES MARINE CORPS
for service as set forth in the following
CITATION:
"For Meritorious service while serving with Marine Medium Helicopter Squadron 364, Marine Aircraft Group Sixteen, First Marine Aircraft Wing in connection with combat operations against the enemy in the Republic of Vietnam from 26 May 1969 to 23 March 1970. Throughout this period, Gunnery Sergeant Raymond performed his duties in an exemplary and highly professional manner. Initially assigned as Noncommissioned Officer in Charge of Quality Assurance Section, he displayed exceptional technical knowledge and initiative as he skillfully supervised the complex functions of the section, constantly training his clerks and technicians to maintain a high state of efficiency. Reassigned to the position of Maintenance Control Chief in September 1969, Gunnery Sergeant Raymond worked tirelessly and with meticulous atten- tion to detail as he effectively directed the extensive and diverse mainten- ance program within the Squadron, constantly ensuring a extremely high availability rate of combat ready aircraft. As a result of his diligent and resourceful efforts, the operational effectiveness of his unit was greatly enhanced. By his initiative, superb professionalism, and loyal devotion to duty throughout his tour in the Republic of Vietnam, Gunnery Sergeant Raymond earned the respect of all who served with him and upheld the finest traditions of the Marine Corps and of the United States Naval Service."
The Combat Distinguishing Device is authorized.
FOR THE SECRETARY OF THE NAVY,
/S/ Wm K. Jones
WILLIAM K. JONES
LIEUTENANT GENERAL, U.S. MARINE CORPS
COMMANDING GENERAL, FLEET MARINE FORCE, PACIFIC