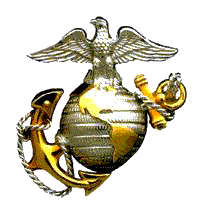 The President of the United States takes pleasure in presenting the AIR MEDAL (Bronze Star for the First Award) to
CORPORAL JOHN F. NOLAN, JR.
UNITED STATES MARINE CORPS
for service as set forth in the following
CITATION:
"For heroic achievement in aerial flight while serving with Marine Medium Helicopter Squadron 364, Marine Aircraft Group Sixteen, First Marine Aircraft Wing in connection with combat operations against the enemy in the Republic of Vietnam. Late on the night of 21 July 1969, Corporal Nolan launched as Crew Chief aboard the lead aircraft in a flight of two CH-46 transport Helicopters assigned the emergency medical evacuation of five casual- ties from a Marine unit which was heavily engaged in combat with a hostile force eighteen miles southwest of DaNang. Arriving over the designated area, he learned that the small landing zone was surrounded by trees, containing numer- ous bomb craters, and was marked only by a flashing strobe light. The first extraction attempt was aborted when his aircraft was seriously damaged by in- tense enemy mortar, small arms, and automatic weapons fire as it landed. While two gunships on station were delivering their ordnance on the hostile positions, Corporal Nolan quickly assessed the extent of damage sustained and reported to his pilot that his helicopter was airworthy and capable of another attempt to extract the casualties. Undaunted by the heavy volume of enemy fire directed at his aircraft, Corporal Nolan ably provided a continuous flow of vital clearance information as he guided the pilot to a landing in the confined zone. With com- plete disregard for his own safety, he exited the CH-46 and boldly moved about the fire-swept area to assist in embarking the wounded Marines. When all the casualties were aboard, he reported to the pilot and aided in providing clearance information as his helicopter lifted out of the precarious zone and departed for the hospital at DaNang. Corporal Nolan's courage, superior professionalism, and unwavering devotion to duty in the face of great personal danger were in- strumental in accomplishing the hazardous mission and were in keeping with the highest traditions of the Marine Corps and the United States Naval Service."
FOR THE PRESIDENT,
/S/ H. W. Buse, Jr.
H. W. BUSE, JR.
LIEUTENANT GENERAL, U. S. MARINE CORPS
COMMANDING GENERAL, FLEET MARINE FORCE, PACIFIC