AIR GUARDSMAN PROMOTED TO GENERAL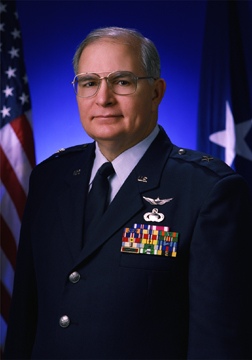 Roger E. Combs, a long-time traditional air guardsman, was recently promoted to Brigadier General, becoming the second ranking officer in the Missouri Air National Guard. Combs serves as Assistant Adjutant General for Air overseeing the work of approximately 2,600 officers and airmen in maintaining the readiness of all Missouri Air National Guard units in meeting their community, state and federal roles and missions.
The son of Ruby Fern and the late H. H. Combs of Stanberry, General Combs was a member of the 139th Airlift Wing in St. Joseph from 1978 until 1992 prior to transferring to Headquarters Missouri Air National Guard. He attends monthly drills in Jefferson City, Missouri. The general and his wife, Gloria, reside in King City, Missouri.
After receiving his bachelor's degree from the University of Missouri-Columbia, in 1968, Combs joined the United States Marine Corps (USMC). Upon completion of Officer Candidate School he was commissioned a 2nd Lieutenant in the USMC Reserve.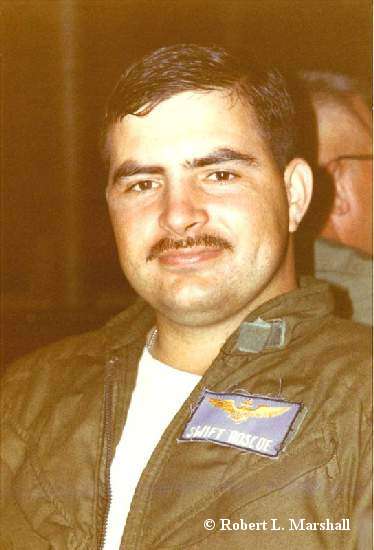 He graduated with honors from the USMC Basic Officer's Infantry School and was selected to attend US Army Rotary Wing flight school. He served a combat tour as a CH-46 helicopter pilot from 1969-70 with HMM-364, "The Purple Foxes" at Marble Mountain Air Facility, Republic of Viet Nam. ('70 - '71 Picture of Lt. Combs)
Returning from overseas, Combs served as an Assistant Officer Selection Officer on recruiting duty in Kansas City, Missouri, and also saw duty as an Operations Officer and later Aircraft Maintenance Officer with HMM-263 at MCAS Quantico, Virginia.
After leaving active duty in 1973, Combs joined the Missouri Army National Guard and flew UH-1 "Huey's" with the 635th Aviation Company, Whiteman, AFB, Missouri. He transferred to the Missouri Air National Guard in 1978 later becoming Director of Intelligence for the 139th Tactical Airlift Group in St. Joseph, Missouri.
After transferring to Headquarters, Missouri Air National Guard, Combs became engaged in, and has become nationally recognized for, his expertise in long range and strategic planning. He currently serves nationally with the Air National Guard Deputy Director on the ANG Integrated Planning Process Steering Committee. He was also selected recently by the ANG Director, Major General Paul A. Weaver, to serve on the Director's Committee of Advisors.
A veteran of over 500 combat missions as a U. S. Marine helicopter pilot in Vietnam, General Combs' military awards and decorations include the Distinguished Flying Cross, the Meritorious Service Medal, 2 Single Mission Air Medals, 37 strike/flight awards, the Air Force Commendation Medal and Navy Achievement Medal with Combat "V."
After leaving active duty in 1973, Combs returned to complete law studies at the University of Missouri in Columbia where he graduated with a Juris Doctorate degree in 1975. Since that time he has been an attorney in private practice and served as a county prosecuting attorney for 10 years. In 1991, he became Associate Circuit Judge for Gentry County in Missouri's 4th Judicial Circuit.
The general has been active in community, civic and church affairs. Combs is a member of the Missouri Bar Association and a serves as a Director of the Missouri Association of Probate and Associate Circuit Judges. He is member of the King City Manor Board, past president of the King City Lions Club, past Master of AF&AM (Masonic) Lodge in King City and belongs to the American Legion and the Albany Rotary Club. He is also a certified lay speaker for the United Methodist Church.
The general and his wife have two children. Their son, Matthew lives in Jefferson City. Their daughter, Susan, is a junior at the University of Missouri in Columbia. His son, David, lives in Concordia, KS.
Submitted by:
Ron Griggs, Senior Master Sergeant, Missouri Air National Guard
Lt. Combs' photo from '70 - '71 Cruise Book
Back Browser or Home
-