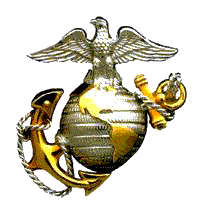 The President of the United States takes pride in presenting the AIR MEDAL (Gold Star for the Second Award) to
FIRST LIEUTENANT KENNETH R. WADE
UNITED STATES MARINE CORPS
for service as set forth in the following
CITATION:
"For heroic achievement in aerial flight while serving with Marine Medium Helicopter Squadron 364, Marine Aircraft Group Sixteen, First Marine Aircraft Wing in connection with combat operations against the enemy in the Republic of Vietnam. On 18 March 1969, First Lieutenant Wade launched as Copilot aboard the lead aircraft in a flight of two CH-46 transport helicopters assigned the mission of resupplying a Marine unit which had come under a heavy volume of mortar fire from a hostile force operating in an area two miles northwest of An Hoa. Arriving over the designated area, he ably monitored his instruments and equipment and provided a continuos flow of vital information which enabled his aircraft to land in a fire-swept area and deliver the critically needed supplies. Shortly after his helicopter became air-
borne, he was informed that the beleaguered team had sustained a casualty who required immediate medical evacuation. When supporting gunships were unable to locate and attack the enemy mortar emplacements, his pilot resourcefully elected to execute a diversionary approach to an area 500 meters from the actual evacuation site. Undaunted by the hostile fire which shifted to the area in which the enemy suspected his CH-46 to land, First Lieutenant Wade calmly and skillfully aided at the controls, handled all radio communications, and provided continuous flight data which enabled his pilot to quickly initiate a sharp climb-
ing turn away from the suspected landing site and maneuver to a landing near the wounded Marine. Ignoring the hostile mortar rounds impacting near his helicopter shortly after it landed, he resolutely aided his pilot in remaining in his dangerously exposed position until the injured man was embarked an the pilot proceeded to the hospital at DaNang. First Lieutenant Wade's courage, superior airmanship and unwavering devotion to duty in the face of great personal danger were instrumental in saving the life of a fellow Marine and were in keeping with the highest traditions of the Marine Corps and of the United States Naval Service."
FOR THE PRESIDENT
/S/ H. W. Buse, Jr.
H. W. BUSE, JR.
LIEUTENANT GENERAL, U. S. MARINE CORPS
COMMANDING GENERAL, FLEET MARINE FORCE, PACIFIC