The Silver Star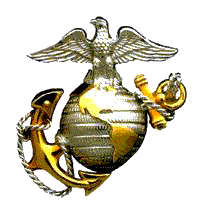 The President of the United States takes pleasure in presenting the SILVER STAR MEDAL posthumously to
FIRST LIEUTENANT KENNETH E. PENNINGTON
UNITED STATES MARINE CORPS RESERVE
for service as set forth in the following
CITATION:
"For conspicuous gallantry and intrepidity in action while serving with Marine Observation Squadron Two, Marine Aircraft Group Sixteen, First Marine Aircraft Wing in connection with combat operations against the en- emy in the Republic of Vietnam. On 21 April 1969, First Lieutenant Pennington launched as Pilot of an AH-1G Cobra aircraft assigned to support the emergency medical evacuation of seriously wounded men from a Marine unit which was heavily engaged with a large hostile force northwest of Liberty Bridge in Quang Nam Province. Arriving over the designated location, he learned that previous rescue attempts had been unsuccessful due to intense machine gun fire which had extensively damaged one helicopter and forced the pilot of a second CH-46 transport to abort his mission. As the pilot of the evacuation aircraft commen- ced a rapid low-level approach to the landing zone, his aircraft came under a heavy volume of enemy fire from two opposite directions. Repeatedly attacking the hostile positions, First Lieutenant Pennington, by his daring maneuvers and judicious utilization of rocket fire, enabled the transport to complete its mission although both helicopters were hit by hostile rounds. During two subsequent missions into the same dangerous area, he continued to disregard his own safety as he boldly executed skillful evasive maneuvers and accurately directed his rockets into firing emplacements manned by determined enemy soldiers, thereby ensuring the expeditious evacuation of critically injured men. His heroic actions and determined efforts inspired all who observed him and saved the lives of numerous fellow Marines. By his courage, superior aeronautical ability and un- wavering devotion to duty in the face of grave personal danger, First Lieutenant Pennington contributed significantly to the accomplishment of the vital mission and upheld the highest traditions of the Marine Corps and of the United States Naval Service."




FOR THE PRESIDENT
/S/ H. W. Buse, Jr.
H. W. BUSE, JR.
LIEUTENANT GENERAL, U. S. MARINE CORPS
COMMANDING GENERAL, FLEET MARINE FORCE, PACIFIC
Pilot of the AH-1G Cobra providing gun ship support for
1stLt. Joseph P. Donovan's 2nd Navy Cross
Epiloque
Ken Pennington was a great man and Marine.
Cobra's weren't supposed to go below '1000 or some such artificial floor to protect against loss of these brand new gunships.
We were in trouble on the deck in the zone taking on medevacs and enemy fired on the Marines in the zone. Ken came down, hovered right next to us, literally hovered next to us and fired his rockets, all of them it seemed, into the enemy firing positions along the tree lines. It was awesome. I never saw such fire power so close at hand and it is indelibly etched in my memory. I have reflected on Ken's heroic actions over the years but never knew he was recipient of SSM. He was a great man.
Ken was a Christian of great religious faith and often talked about his faith. He never drank alcohol, but was a regular at the O'Club gatherings. A funny event happened later after we got back from this mission. Ken landed later than the rest of us. Everyone involved were sitting at our O'Club table and we were talking about the awesome job Ken had done. In walked Ken having just returned from the flight line, still wearing his weapon. He removed his cover, and eager to talk to us, forgot he was still wearing his weapon and the place went up for grabs as the O'Club Manager Rang the Brass Bell, meaning as we all know that Ken had to buy the house. Ken as I said never drank alcohol, and I remember him trying to get the Manager to relent on his call. Something about "Can't unring the Bell" but it was a great humorous moment involving a great human being and a great Marine.
I cherish his memory.
Back Browser or Home
-