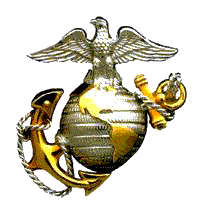 The President of the United States takes pride in presenting the
DISTINGUISHED FLYING CROSS to
FIRST LIEUTENANT DONALD E. MAC HARG, JR.
UNITED STATES MARINE CORPS RESERVE
for service as set forth in the following
CITATION:
"For heroism and extraordinary achievement in aerial flight while serving as a Pilot with Marine Medium Helicopter Squadron 364, Marine Aircraft Group Sixteen, First Marine Aircraft Wing in connection with combat operations against the enemy in the Republic of Vietnam. On the night of 26 June 1969, First Lieutenant Mac Harg launched as Section Leader of a flight of two CH-46 transport helicopters assigned the emergency medical evacuation of four Marine casualties from an unsecure zone in a densely-jungled, mountain- ous area in Quang Nam Province. Arriving over the designated area, he found that the location of the wounded men in a heavily wooded area on the side of a ridge would necessitate a hoisting operation. Undaunted by the constant threat of enemy fire and the hazards encountered in maneuvering his aircraft in the darkness over the rugged terrain, First Lieutenant Mac Harg turned on his heli- copter's running lights to facilitate the efforts of the Tactical Air Controller (Airborne) in guiding him and skillfully maneuvered to a hover above the pick- up site. As he lowered his hoist, his CH-46 came under intense hostile fire which caused him to abandon his extraction attempt. Reacting instantly and calmly when one of the boost systems and his number one engine failed as he lifted out of the precarious area, First Lieutenant Mac Harg initiated emergency proced- ures, jettisoned fuel, and expertly maintained his controls as he directed his aircraft down the slope until he managed to obtain a fluctuating function of his engine. Skillfully maneuvering his crippled helicopter over the mountainous terrain, he reached a nearby secure zone and executed a safe emergency land- ing. First Lieutenant Mac Harg's courage, superior airmanship, and unwavering devotion to duty in the face of great personal danger were instrumental in saving the lives of his crew and preventing the loss of a valuable aircraft were in keeping with the highest traditions of the Marine Corps and of the United States Naval Service."
FOR THE PRESIDENT
/s/ H. W. Buse, Jr.
W. W. BUSE, JR.
LIEUTENANT GENERAL, U. S. MARINE CORPS
COMMANDING GENERAL, FLEET MARINE FORCE, PACIFIC