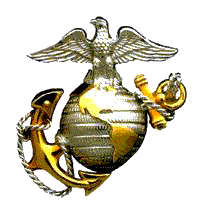 The President of the United States takes pleasure in presenting the
DISTINGUISHED FLYING CROSS to
MAJOR FRANKLIN A. GULLEDGE, JR.
UNITED STATES MARINE CORPS
for service as set forth in the following
CITATION:
"For heroism and extraordinary achievement in aerial flight while serving as a pilot with Marine Medium Helicopter Squadron 364, Marine Aircraft Group Sixteen, First Marine Aircraft Wing in connec- tion with combat operations against the enemy in the Republic of Vietnam. On the morning of 18 January 1970, Major Gulledge launched as Aircraft Commander of a transport helicopter assigned the mission of an emergency extraction of a seven-man Marine reconnais- sance team which was surrounded and heavily engaged in combat with a numerically superior hostile force in a mountainous area of Quang Nam Province. Arriving over the designated area, he was given a zone brief and was informed that the team had moved halfway up a steep hillside and had cleared a small landing zone. With exceptional skill, Major Gulledge executed a high speed approach to the zone and then backed toward the hillside until he had established a partial hover with only two wheels touching the ground. When his aircraft came under intense enemy fire and his ramp had been forced shut after strik- ing the undergrowth in the area, he completely disregarded his own safety as he resolutely remained in his precarious position until each member of the beleaguered patrol had been pulled aboard through the small opening over the top of the ramp. Undaunted by the heavy vol- ume of fire from hostile positions on the hillside, Major Gulledge calmly maneuvered his helicopter to avoid the trees in the area and succeeded in safely lifting out of the dangerous area and then inserted the recon- naissance team into another area where it continued its surveillance of enemy activities. Major Gulledge's courage, superior airmanship, and unwavering devotion to duty in the face of great personal danger were instrumental in accomplishing the hazardous mission and were in keeping with the highest traditions of the Marine Corps and of the United States Naval Service."
FOR THE PRESIDENT
/S/ WILLIAM K. JONES
LIEUTENANT GENERAL, U. S. MARINE CORPS
COMMANDING GENERAL, FLEET MARINE FORCE, PACIFIC