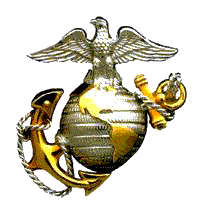 The President of the United States takes pleasure in presenting the SILVER STAR MEDAL to
MAJOR GEORGE W. COX, JR.
UNITED STATES MARINE CORPS
for service as set forth in the following
CITATION:
"For conspicuous gallantry and intrepidity in action while serving as Executive Officer of Marine Medium Helicopter Squadron 364, Marine Aircraft Group Sixteen, First Marine Aircraft Wing in connection with combat operations against the enemy in the Republic of Vietnam. On 7 May 1969, Major Cox launched as Division Leader of a flight of three CH-46 trans- port helicopters assigned the mission of inserting a Marine reconnaissance team into an area near a suspected enemy base camp five miles southwest of An Hoa. Aborting his first approach to the landing zone when he encountered intense hostile ground fire, he then selected an alternate insertion site, maneuvered his aircraft to a landing in an area covered by tall elephant grass, and began to dis- embark his eight-man increment. When the team came under an extremely heavy volume of enemy small arms and automatic weapons fire, it immediately began reboarding the CH-46. Advised that all the Marine were aboard, Major Cox was lifting out of the area when he received a report that three team mem- bers were still on the ground. Undaunted by the intensity of the hostile fire directed against his aircraft, he completely disregarded his own safety as he boldly maneuvered his helicopter to a landing and resolutely remained in the fire-swept zone until the three men had embarked. As the CH-46 began to lift out of the dangerous area, one of the team members was struck by an enemy round and thrown from the ramp to the ground. When informed of the incident, Major Cox again braved the heavy volume of hostile fire as he landed in the hazardous area and fearlessly remained in his precarious position for the fifteen minutes required to locate the seriously injured and unconscious Marine, carry him to the helicopter, and place hIm aboard. Skillfully maneuvering his aircraft to elude enemy fire, he then lifted out of the perilous area and proceeded to the medical facility at An Hoa. By his courage, superior airmanship and unwaver- ing devotion to duty in the face of great personal danger, Major Cox was instru- mental in saving the lives of several of his fellow Marines and upheld the highest traditions of the Marine Corps and of the United States Naval Service."
FOR THE PRESIDENT
/S/ H. W. Buse, Jr.
H. W. BUSE, JR.
LIEUTENANT GENERAL, U. S. MARINE CORPS
COMMANDING GENERAL, FLEET MARINE FORCE, PACIFIC