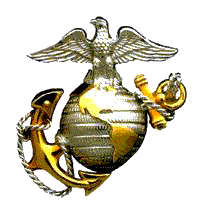 The President of the United States takes pleasure in presenting the DISTINGUISHED FLYING CROSS to
MAJOR GEORGE W. OX, JR.
UNITED STATES MARINE CORPS
for service as set forth in the following
CITATION:
"For heroism and extraordinary achievement in aerial flight while serving as a Pilot with Marine Medium Helicopter Squadron 364, Marine Aircraft Group Sixteen, First Marine Aircraft Wing in connection with combat operations against the enemy in the Republic of Vietnam. On the morning of 12 May 1969, Major Cox launched as Aircraft Commander of the lead aircraft in a flight of CH-46 transport helicopters assigned the emergency medical evacu- ation of nineteen Marines from an area where a previous extraction aircraft had been forced to abort its mission due to the intense enemy fire. Helicopter gun- ship support was not immediately available, however, because of the emergency nature of the mission, Major Cox requested the assistance of an OV-10 Bronco aircraft and departed for the designated area. During the approach to the land- ing zone, his helicopter came under a heavy volume of hostile ground fire, but, realizing that he didn't have adequate fire support to attempt a second app- roach, he fearlessly maneuvered his aircraft into the landing zone. While ten of the most seriously wounded Marines were being embarked, his helicopter came under enemy mortar fire and his crew members were not able to return fire due to the proximity of friendly forces. Before the aircraft could take off, it was damaged by a hostile mortar round. Aware that his helicopter could not remain airborne long, he skillfully maneuvered it out of the hazardous area with ten evacuees aboard and landed at the nearest secure zone, from which the casual- ties were taken by another aircraft to a medical facility. His resolute determina- tion and superior airmanship inspired all who observed him and were instru- mental in saving the lives of several wounded Marines. Major Cox's courage, superb aeronautical ability, and unwavering devotion to duty in the force of great personal danger were in keeping with the highest traditions of the Marine Corps and of the United States Naval Service."
FOR THE PRESIDENT
/S/ H. W. Buse, Jr.
H. W. BUSE, JR.
LIEUTENANT GENERAL, U. S. MARINE CORPS
COMMANDING GENERAL, FLEET MARINE FORCE, PACIFIC