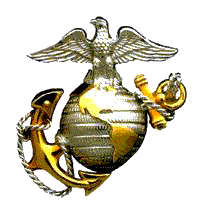 The President of the United States takes pleasure in presenting the BRONZE STAR MEDAL to
MAJOR GEORGE W. COX, JR.
UNITED STATES MARINE CORPS
for service as set forth in the following
CITATION:
"For meritorious service in connection with combat oper- ations against the enemy in the Republic of Vietnam while serving with the III Marine Amphibious Force from 20 February 1969 to 9 February 1970. Throughout this period, Major Cox performed his demanding duties in an exemplary and highly professional manner. Initially assigned as Assistant Operations Officer of Marine Medium Helicopter 364, Marine Aircraft Group Sixteen, First Marine Aircraft Wing, he distinguished himself by his excellent performance of duty and meticulous attention to operational matters as he skill- fully assisted in the planning, correlation, and scheduling of aircraft and flight crews to meet the tactical requirements assigned his Squadron. Reassigned as Executive Officer on 10 May 1969, Major Cox's superior leadership and organi- zational ability greatly enhanced the operational proficiency of his command. Exceptional knowledge in the complex facets of Marine Corps administration, he personally reviewed and initiated revisions to the orders and directives governing the operations of his Squadron as well as monitoring the daily prep- aration and timely submission of correspondence and reports to higher head- quarters. Subsequently reassigned as Assistant Air Officer of the First Marine Division, his innate managerial ability and extensive knowledge of aircraft capa- bilities and limitations enabled him to provide maximum aircraft support for maneuvering infantry units at all times. Major Cox's superior leadership, bold initiative, and steadfast devotion to duty earned the respect of all who served with him and were in keeping with the highest traditions of the Marine Corps and of the United States Naval Service."
The Combat Distinguishing Device is authorized.
FOR THE PRESIDENT
/S/ Wm. K. Jones
WILLIAM K. JONES
LIEUTENANT GENERAL, U. S. MARINE CORPS
COMMANDING GENERAL, FLEET MARINE FORCE, PACIFIC