Mark E. Williams Remembers Recon Insert
Under Construction. Additions/Corrections Requested
Webmaster
I was a radioman with Charlie Co., 1st Reconnaissance Battalion in 1968-69. In early '68 (March or April) our team (name of the team) was flying out of Phu Bai on one of your aircraft. It was Friday the 13th, helicopter #13 and there were 13 of us onboard (flight crew and man recon team). Prior to this scheduled insert our team had been given orders that if the helicopter did not set down on the ground we were not to disembark. This was due to a number of previous patrol members being injured by leaping from a hovering helicopter into unsuitable zones upon orders from the pilot/crew chief.
Upon reaching the designated landing zone it was found to be covered with rather large diameter boulders in the bottom of a small bare valley. The pilot didn't want to set down in the boulders and the team leader and crew chief were yelling at each other when the gooks on the ridges all around the LZ pooped up out of their holes and opened fire as the helicopter was hovering over the zone. The aircraft received a heavy volume of enemy fire which wounded several f our team members. The team leader and I yanked the air filter cords and the pilot got the hell out of there.
My guess is the enemy got tired of waiting for us to disembark or got nervous and opened up early. It looked like they wanted to catch the team on the ground and then get the helicopters who would come back to get us. I sure am glad it worked out the way it did because as the primary radioman, I was always the first one off the bird and there was nowhere to hide anywhere in that little valley.
The bird barely made it out of the LZ, around the hills and over the sea to an emergency pad next to Highway 1. It couldn't climb above 200 feet. The chase helicopter took the wounded and crew away somewhere and left me and two other guys to guard the helicopter (nobody was killed). To keep from falling asleep after the adrenaline rush from the fire fight wore off we started climbing all over the aircraft counting bullet entry holes. We never did agree on the total but the smallest number we came up with was 140 holes and the largest was 160.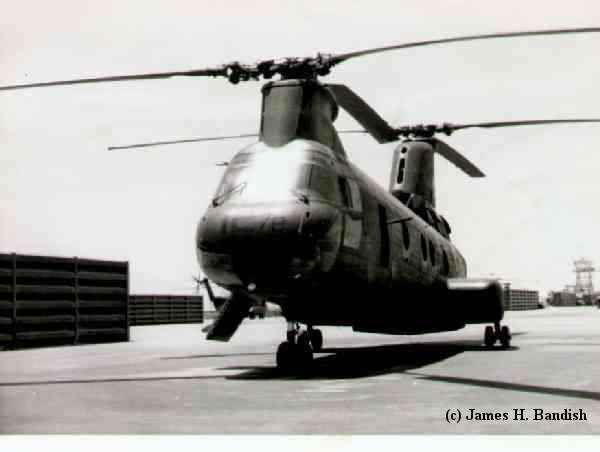 In 1969 after Charlie Compay moved back to DaNang I saw a helo with patches all over it but the tail number was 12 7/8. I went over and a aircrew member told me that it was the same bird, but his commanding officer had re-numbered the aircraft. What a tough lady she was. She may have had to crawl a bit but she got us out of that hot LZ and we got home. Could this be the YK-13 I just saw a picture of in your web site?
Submitted by:
Mark E. Williams, former _____ USMC
Under Construction. Additions/Corrections Requested
Webmaster
Back Browser or Home