The Air Medal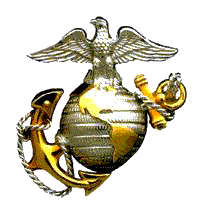 The President of the United States takes pleasure in presenting the AIR MEDAL (Gold Star in lieu of the Second Award) to
CORPORAL STEPHEN E. RUSSO
UNITED STATES MARINE CORPS
for service as set forth in the following
CITATION:
"For heroic achievement in aerial flight while serving with Marine Medium Helicopter Squadron 364, Marine Aircraft Group Sixteen, First Marine Aircraft Wing in connection with combat operations against the enemy in the Republic of Vietnam. On the afternoon of 26 February 1969, Corporal Russo launched as an Aerial Gunner aboard a CH-46 transport helicopter assigned to insert a nine-man recovery team at the site of another CH-46 which had been downed by hostile fire in Quang Nam Province. Un- daunted by the extremely heavy volume of enemy small arms fire directed against his aircraft as it approached the disabled helicopter, he skillfully manned his weapon and delivered accurate and effective suppressive machine gun fire, enabling his CH-46 to land, disembark the Marines, and lift out of the hazard- ous area. When the recovery team became heavily engaged with a hostile force and required immediate extraction, Corporal Russo resolutely returned to the dangerous area. Unable to deliver machine gun fire because of the proximity of the friendly team to the enemy position, he alertly reported the location of hostile firing emplacements which enabled his pilot to execute evasive maneu- vers and land within five meters of the beleaguered Marines. After ensuring that all the team members had embarked, he cleared his helicopter to lift out of the fire-swept area and proceed to the Marble Mountain Air Facility. Corporal Russo's courage, superior professionalism and unwavering devotion to duty at great personal risk were in keeping with the highest traditions of the Marine Corps and of the United States Naval Service."
FOR THE PRESIDENT
/S/ H. W. Buse, Jr.
H. W. BUSE, JR.
LIEUTENANT GENERAL, U. S. MARINE CORPS
COMMANDING GENERAL, FLEET MARINE FORCE, PACIFIC
After Action Report Not Available
Pilot - Unknown
Copilot - 1stLt. Carmine A. Casciano
Crew Chief - Cpl. John W. Allen
Gunner - Cpl. Stephen E. Russo
Gunner - Unknown

---
Cpl. Stephen E. Russo recalls:
The memories of the attempt to retrieve Col. Brady's aircraft are short but intense. Before landing we were told of intense small arms fire coming from a heavy tree line some distance away. I don't remember how far but I do remember having to elevate my .50 caliber machine gun to reach all of it. Before landing I told Cpl. John W. Allen, the crew chief, to put the starboard side of our helo facing the tree line. This was not to be hero or try for gun time but the port gunner was new and I had not flown with him. Time seems to slow when lots of things are happening and I probably have this timing jumbled but as Lt. Courtney B. Payne and his recovery crew were off loading their boxes of tools, I heard a LOUD explosion and thought it was a big rocket or mortar. Our pilot (I'll get his name off of my flight logs) did ask Cpl. Allen to encourage the recovery team to expedite and when they did, we hurriedly lifted from the zone. We established an orbit with our wingman and it wasn't long before we went to extract the recovery team because the VC/NVA were really asses that day. We landed at a different location for the extract because our pilots were not only good, they were also really smart and that was proven beyond a shadow of doubt when another LOUD bang was heard close to our first landing site. I'm convinced that if our pilot had not chosen a different site, none of us including the recovery team would have made it out.
I think we established an orbit not too far away and watched an OV-10 strafe the treelike with guns and rockets, marking positions for some F-4s to bomb. Suddenly Cpl. Allen started laughing. I asked what happened and he said he had been listening to the OV-10 pilot talk to the F-4s who were giving him a hard time 'cause he flew so slow. The OV-10 pilot said, "Okay, you think you're so hot ,try this." The OV-10 goes into a very steep dive along the tree line, pulls up, rolls inverted, pulls the stick back hard and repeats the strafing going the opposite way. Not a sound from the F-4s!
Col. Brady's helo was brand new, arrived just a few days before with stateside paint scheme which had to be painted over. His crew chief told me later they took seven hits just in the fuel system. How does anyone remember these small details?

Back Browser or Cpl. Russo's History Index or Home
-