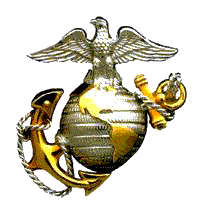 The President of the United States takes pleasure in presenting the AIR MEDAL (Bronze Star for the First Award) to
CORPORAL DEAN A. REINER, JR.
UNITED STATES MARINE CORPS
for service as set forth in the following
CITATION:
"For heroic achievement in aerial flight while serving with Marine Medium Helicopter Squadron 364, Marine Aircraft Group Sixteen, First Marine Aircraft Wing in connection with operations against the enemy in the Republic of Vietnam. On the morning of 17 December 1968, Corporal Reiner launched as a Crew Chief aboard a CH-46 transport helicopter assigned to insert elements of a Marine infantry battalion into enemy controlled territory east of An Hoa in Quang Nam Province. Arriving over the designated area, the aircraft commenced its approach to the landing zone and came under a heavy volume of hostile fire. Undaunted by the intense enemy fire, Corporal Reiner accurately pinpointed the hostile emplacements, enabling the aerial gunners to deliver effective suppressive fire. As the aircraft entered the zone, he boldly leaned out of the helicopter to guide the pilot into the position and directed the debarkation of the passengers. As the helicopter departed the site, it received intense enemy small arms fire and sustained battle damage. Realizing the seriousness of the situation, Corporal Reiner skillfully assisted in assessing the damage and in inspecting all systems for proper operation, and when the pilot elected to continue the mission, he provided effective assistance during four additional insertions into the fire-swept area. Corporal Reiner's courage, resolute determination and steadfast devotion to duty in the face of great personal danger inspired all who observed him and were in keeping with the highest traditions of the Marine Corps and of the United States Naval Service.
FOR THE PRESIDENT
/S/ H. W. Buse, Jr.
H. W. BUSE, JR.
LIEUTENANT GENERAL, U. S. MARINE CORPS
COMMANDING GENERAL, FLEET MARINE FORCE, PACIFIC