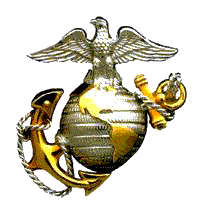 The President of the United States takes pride in presenting the AIR MEDAL (Bronze Star for the First Award) to
CORPORAL ADOLFO QUIJANO, JR.
UNITED STATES MARINE CORPS
for service as set forth in the following
CITATION:
"For heroic achievement in aerial flight while serving with Marine Medium Helicopter Squadron 364, Marine Aircraft Group Sixteen, First Marine Aircraft Wing in connection with combat operations against the enemy in the Republic of Vietnam. On the morning of 20 November 1968, during Operation Meade River, Corporal Quijano launched as an Aerial Gunner aboard the fifth aircraft in a flight of fourteen CH-46 transport helicopters assigned to helilift the assault elements of a Marine battalion into an enemy con- trolled area southwest of DaNang. Arriving over the designated location, he resolutely manned his machine gun and delivered highly effective suppressive fire which enabled his aircraft to land in a fire-swept zone, disembarking its assault unit, and depart expeditiously for An Hoa. Embarking additional Marines, the CH-46 then returned to the hazardous area. After successfully supporting the insertion of the second assault increment, Corporal Quijano repeatedly exposed himself to the intense enemy fire during the third approach to the landing zone to deliver accurate machine gun fire against the hostile po- sitions. Corporal Quijano's courage, superior professionalism and unwavering devotion to duty in the face of great personal danger were instrumental in the accomplishment of the dangerous mission and were in keeping with the highest traditions of the Marine Corps and of the United States Naval Service."
FOR THE PRESIDENT,
/S/ H. W. Buse, Jr.
H. W. BUSE, JR.
LIEUTENANT GENERAL, U. S. MARINE CORPS
COMMANDING GENERAL, FLEET MARINE FORCE, PACIFIC