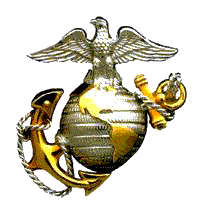 The President of the United States takes pleasure in presenting the
BRONZE STAR MEDAL to
FIRST LIEUTENANT COURTNEY B. PAYNE
UNITED STATES MARINE CORPS
for service as set forth in the following
CITATION:
"For heroic achievement in connection with combat operations
against the enemy in the Republic of Vietnam while serving with Marine Medium Helicopter Squadron 364, Marine Aircraft Group Sixteen, First Marine Aircraft Wing. Late on the afternoon of 7 February 1969, First Lieutenant Payne volunteered to serve as the Officer in Charge of a recovery team assigned to retrieve five fatally injured Marines whose helicopter had sustained battle damage and crashed in enemy controlled territory in Quang Nam Province while engaged in a medical evacuation mission. Landing at the designated area, he ignored the intense hostile fire during disembarkation and quickly deployed his men to defensive positions where he directed their fire against the enemy emplacements until the hostile fire subsided. Having established a base of operations, he led his team across seventy meters of open terrain to the crash site. Undaunted by the constant harassment of enemy fire and the continued threat of explosion and fire should the aircraft fuel which saturated the helicopter and the surrounding area be ignited by hostile tracer rounds, First Lieutenant Payne resolutely remained in his dangerously exposed position and skillfully directed operations during more than one hour required to extract both the casualties and valuable weapons and equipment from the wreckage. Fearlessly moving in full view of the enemy, he boldly led his men in carrying the Marines and salvaged items across the open area to the landing zone. While the extraction aircraft approached the area, First Lieutenant Payne directed the delivery of such effective fire that the helicopter was able to land, embark the casualties, equipment, and recovery team, and safely depart the dangerous area without sustaining serious damage. First Lieutenant Payne's courage, superb leadership and unwavering devotion to duty in the face of great personal danger were instrumental in the accomplishment of the hazardous mission and were in keeping with the highest traditions of the Marine Corps and of the United States Naval Service."
The Combat Distinguishing Device is authorized.
FOR THE PRESIDENT,
/s/ H. W. BUSE, JR.
LIEUTENANT GENERAL, U. S. MARINE CORPS
COMMANDING GENERAL, FLEET MARINE FORCE, PACIFIC