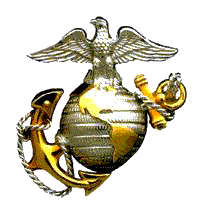 The Secretary of the Navy takes pleasure in presenting the
NAVY ACHIEVEMENT MEDAL to
CORPORAL RONALD L. DION
UNITED STATES MARINE CORPS
for outstanding achievement in the superior performance of his duties in the field of professional achievement as set forth in the following
CITATION:
"While serving with Marine Medium Helicopter Squadron 364, Marine Aircraft Group Sixteen, First Marine Aircraft Wing in connection with combat operations against the enemy in the Republic of Vietnam from 6 September 1968 to 31 August 1969, Corporal Dion performed his duties in an exemplary manner. As an Aircraft Electrical Systems Technician, he displayed outstanding professionalism and initiative despite extremely adverse conditions and the difficulties of a combat environment. Distinguishing himself by his consistently high level of efficiency, he materially enhanced the operational effectiveness of his unit. Exhibiting exceptional professional ability, he skillfully maintained and repaired the highly complex electrical systems of his squadron's aircraft, thereby ensuring a high aircraft availability rate to the command. In addition, he served as a Radio Operator for his unit's reaction platoon and participated in numerous ground operations. As a result of his diligence and seemingly unlimited resourcefulness, he gained the respect and admiration of all who observed him and contributed significantly to the accomplishment of his unit's mission. Corporal Dion's outstanding professional ability, untiring deter- mination, and steadfast devotion to duty reflect great credit upon himself, the Marine Corps and the United States Naval Service."
The Combat Distinguishing Device is authorized.
FOR THE SECRETARY OF THE NAVY,
/S/ H. W. Buse, Jr.
H. W. BUSE, JR.
LIEUTENANT GENERAL, U. S. MARINE CORPS
COMMANDING GENERAL, FLEET MARINE FORCE, PACIFIC