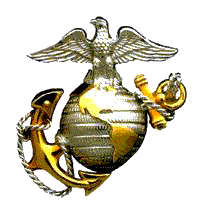 The President of the United States takes pleasure in presenting the DISTINGUISHED FLYING CROSS to
MAJOR ERNEST C. CUNNINGHAM, JR.
UNITED STATES MARINE CORPS
for service as set forth in the following
CITATION:
"For heroism and extraordinary achievement in aerial flight while serving as Operations Officer with Marine Medium Helicopter Squadron 364, Marine Aircraft Group Sixteen, First Marine Aircraft Wing in connection with combat operations against the enemy in the Republic of Vietnam. On the morning of 17 December 1968, Major Cunningham launched as Aircraft Commander aboard a CH-46 transport Helicopter assigned to insert elements of a Marine infantry battalion into enemy controlled territory east of An Hoa in Quang Nam Province. Arriving over the designated area, he commenced his approach to the landing zone and came under a heavy volume of hostile fire. Disregarding his own safety, he fearlessly entered the position and steadfastly remained in the hazardous location until every Marine had debarked from his aircraft. As he departed the area, his helicopter received intense hostile small arms fire and sustained battle damage. After skillfully assessing the condition of the aircraft, Major Cunningham unhesitatingly elected to continue the mission and resolutely directed his helicopter to the An Hoa Combat Base to embark additional Marines. On four more occasions, he fearlessly returned to the fire-swept site, adeptly executing low-altitude, high-speed approaches to minimize his exposure to the continuous enemy fire and boldly inserting his passengers. Major Cunningham's courage, superior aeronautical ability and steadfast devotion to duty in the face of great personal danger contributed significantly to the accomplishment of the hazardous mission and were in keeping with the highest traditions of the Marine Corps and of the United States Naval Service."
FOR THE PRESIDENT
/s/ H. W. Buse, Jr.
H. W. BUSE, JR.
LIEUTENANT GENERAL, U. S. MARINE CORPS
COMMANDING GENERAL, FLEET MARINE FORCE, PACIFIC