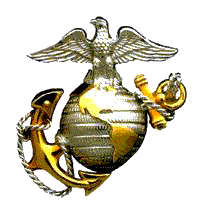 The President of the United States takes pleasure in presenting the SILVER STAR MEDAL to
MAJOR HAROLD BAUER ROTH, JR.
UNITED STATES MARINE CORPS
for service as set forth in the following
CITATION:
"For conspicuous gallantry and intrepidity in action against while serving as Executive Officer of Marine Medium Helicopter Squadron 364, Marine Aircraft Group Thirty-Six, First Marine Aircraft Wing in connection with operations against insurgent communist (Viet Cong) forces in the Republic of Vietnam. On the afternoon of 29 June 1968, Major ROTH launched as Section Leader of a flight of two CH-46 transport helicopters assigned the emergency extraction of a Marine reconnaissance team that was heavily engaged with a numerically superior enemy force in Quang Nam Province. Arriving over the designated area, he was searching for the extract position of the friendly unit when his aircraft suddenly came under intense hostile automatic weapons fire and sustained several hits. Despite the enemy fire and extremely limited visi- bility, he steadfastly continued to maneuver his helicopter over the hazardous area until the besieged unit was located. Disregarding his own safety, Major ROTH skillfully hovered his aircraft above dense jungle canopy and directed the difficult hoist extraction of four Marines, including three casualties. After expe- ditiously evacuating the wounded to a medical facility, he resolutely returned to the hazardous area and ably directed supporting gunships against the enemy positions while extracting the remaining members of the reconnaissance team. As his aircraft departed the location, it suddenly came under a heavy volume of hostile automatic weapons fire, rendering one of the engines inoperable. Realiz- ing the seriousness of the situation, Major ROTH skillfully maneuvered his helicopter over a nearby ridge line and proceeded to a landing zone eight miles away, safely executing a forced landing. His bold initiative and resolute deter- mination inspired all who served with him and contributed significantly to the accomplishment of the hazardous mission. By his courage, superb aero- nautical ability and unwavering devotion to duty in the face of great personal danger, Major ROTH upheld the highest traditions of the Marine Corps and of the United States Naval Service."
FOR THE PRESIDENT
/S/ H. W. Buse, Jr.
H. W. BUSE, JR.
LIEUTENANT GENERAL, U. S. MARINE CORPS
COMMANDING GENERAL, FLEET MARINE FORCE, PACIFIC