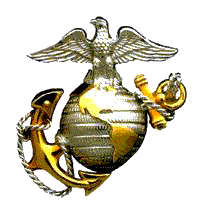 The Secretary of the Navy takes pleasure in presenting the
NAVY COMMENDATION MEDAL to
CAPTAIN ALAN FRANCIS DAVIS
UNITED STATES MARINE CORPS
for service as set forth in the following
CITATION:
"For meritorious service while serving as the Quality Control Officer of Marine Medium Helicopter Squadron 262, Provisional Mar- ine Aircraft Group Thirty-Nine, First Marine Aircraft Wing in connec- tion with operations against the enemy in the Republic of Vietnam from 21 March to 10 October 1968. Throughout this period, Captain Davis performed his duties in an exemplary and highly professional manner. Working tirelessly and with meticulous attention to detail, he closely supervised his section to ensure the expeditious accomplishment of all assigned tasks and consistently provided his command with outstanding support. Demonstrating superior technical knowledge of his squadron's helicopters, Captain Davis subjected each repair and maintenance as- signment to rigid inspection requirements, including test flights prior to releasing the aircraft for operational usage. Serving concurrently as Technical Publications Officer, he distinguished himself in the out- standing performance of his duties, thereby greatly enhancing the effi- ciency of his command. His leadership and resolute determination inspired all who served with him and contributed immeasurably to the accomplishment of his unit's mission. By his professionalism, excep- tional initiative and unwavering devotion to duty, Captain Davis upheld the finest traditions of the Marine Corps and of the United States Naval Service."
Captain Davis is authorized to wear the Combat "V".
FOR THE SECRETARY OF THE NAVY,
/S/ H. W. Buse, Jr.
H. W. BUSE, JR.
LIEUTENANT GENERAL, U.S. MARINE CORPS
COMMANDING GENERAL, FLEET MARINE FORCE, PACIFIC