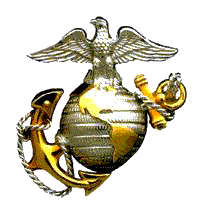 The President of the United States takes pleasure in presenting the BRONZE STAR MEDAL to
CORPORAL FLOYD E. CASE, JR.
UNITED STATES MARINE CORPS
for service as set forth in the following
CITATION:
"For heroic achievement in connection with operations against insurgent communist (Viet Cong) forces in the Republic of Vietnam while serving with Marine Medium Helicopter Squadron 364, Marine Aircraft Group Thirty-Six, First Marine Aircraft Wing. On 9 January 1968, Corp- oral CASE launched as Crew Chief of the lead aircraft in a flight of two CH-46 transport helicopters assigned the mission of extracting three sur- vivors of a UH-34 helicopter that had crashed approximately twenty five miles southwest of Phu Bai. After arriving at the crash site in a densely for- ested area on the slope of a mountain, Corporal CASE, observing that his aircraft's hoist mechanism was inoperable, quickly and efficiently repaired the damage, while the second aircraft extracted two of the survivors and departed the area after it experienced mechanical difficulties. The third survivor, a corpsman, had not as yet been located and the rescued men had reported that he was immobilized by a fractured leg and was hiding from numerous Viet Cong soldiers who had searched the crash site earlier. When a visual search of the area failed to disclose the injured man's position due to the denseness of the jungle canopy, Corporal CASE courageously volun- teered to search the area on foot. Although he was warned that his aircraft was low on fuel and would depart the area within fifteen minutes, he com- pletely disregarded the dangers involved and unhesitatingly lowered by hoist to the ground. With resolved determination, he fearlessly recon- noitered the surrounding area and quickly located the injured corpsman in a thicket of trees approximately fifty meters down the slope. Displaying exceptional presence of mind and initiative, he immediately set off smoke flares to mark his position for the rescue aircraft. After struggling desper- ately for almost ten minutes to carry the survivor up the rugged mountain terrain to the crash site, which was the only position into which a hoist could be lowered, Corporal CASE realized that additional men and a litter were needed to effect the extraction. He reluctantly left the corpsman after making him as comfortable as possible and assuring him that another res- cue aircraft would arrive shortly to evacuate him. Information concerning the injured man's condition and location was immediately relayed to another aircraft section which expeditiously located and safely evacuated him. Corporal CASE's courageous actions, despite the dangers involved, bold determination and selfless devotion to his fellowman were in keeping with the highest traditions of the Marine Corps and of the United States Naval Service."
Corporal CASE is authorized to wear the Combat "V".
FOR THE PRESIDENT
s/s V. H. Krulak
V. H. KRULAK
LIEUTENANT GENERAL, U. S. MARINE CORPS
COMMANDING GENERAL, FLEET MARINE FORCE, PACIFIC