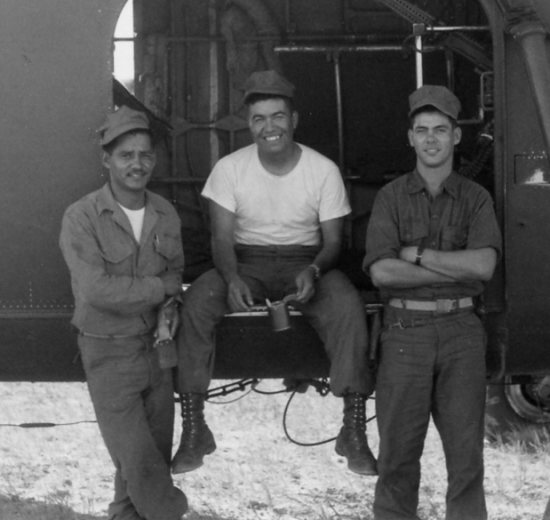 From left are, Cpl. F. Lopez, a crew chief, Sgt. Barney Espinoza, an aerial gunner and Cpl. Herbert W. Linson another crew chief. This picture was taken in July 1966 during Operation Hastings at Dong Hoa, Vietnam
In 1965 Barney deployed to Vietnam. His primary duty with the squadron was Operations Chief, but he also flew as an Aerial Gunner on missions earning two Air Medals (strike/flight awards) with HMM-364. After Vietnam Barney continued to serve a total of twenty five years in the Marine Corps and retired in Sept. 1979 as a Master Sergeant.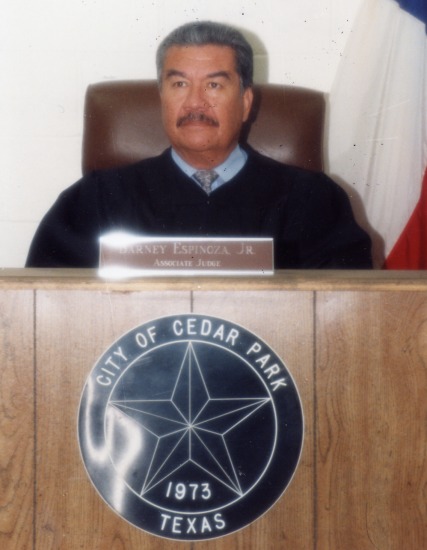 Barney became an Associate Judge for the city of Cedar Park, Texas and served in this capacity until retiring again in 1993.
Now, we've all heard you can't keep a good man down. Well, Barney decided to commence upon a third career as a movie actor. Here are a few pictures of him taken during 2004 on various locations.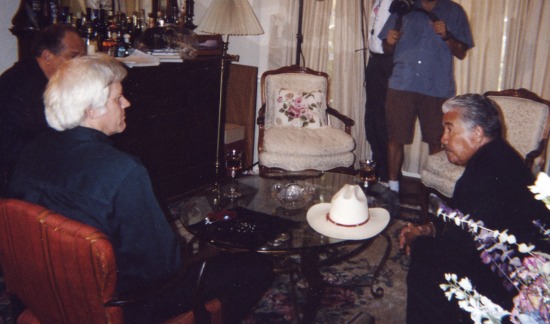 Here Barney, on the right, portrays a mobster in the 2004 production of "ChipotleDiamonds."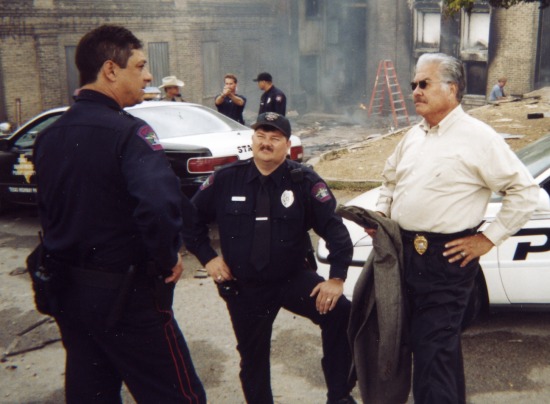 Here Barney portrays a detective in the 2004 production of "Cheer Up" and starring, in addition to Barney, Tommy Lee Jones.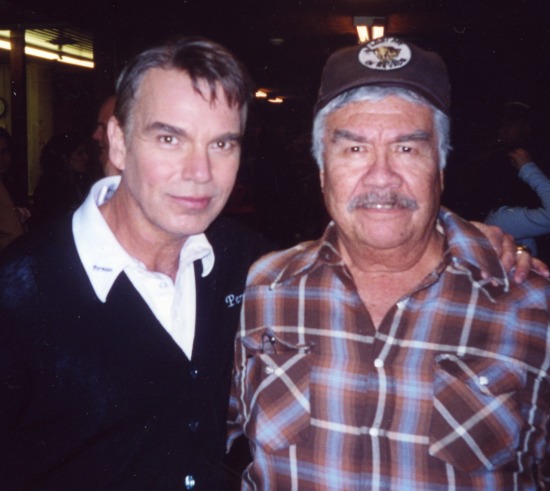 Barney plays a 'grizzled old trucker' with his co-star Billy Bob Thornton in the 2004 production of "Friday Night Lights." Barney tells me they didn't have to use much make up to produce the desired results. In fact, Barney tells me it helps to be a bit on the 'ugly' side when it comes to getting parts in movies.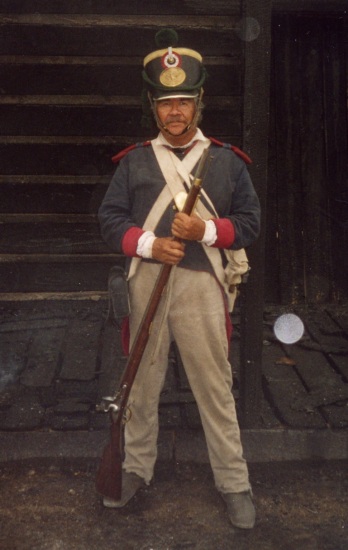 Here Barney plays the part of a Private soldado (soldier) in the Mexican Army that opposed those defending the Alamo in the movie of the same name filmed in 2003.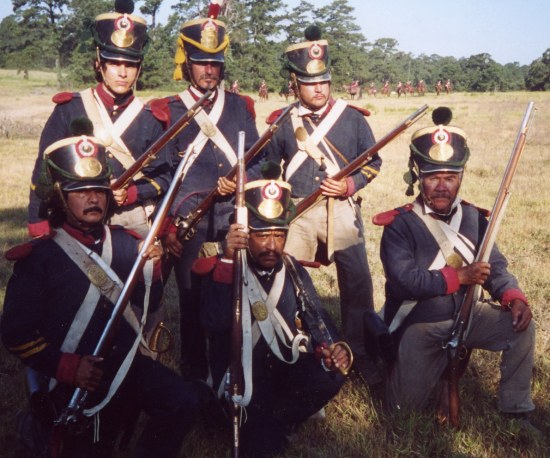 Group of Mexican soldados with Barney kneeling on the right.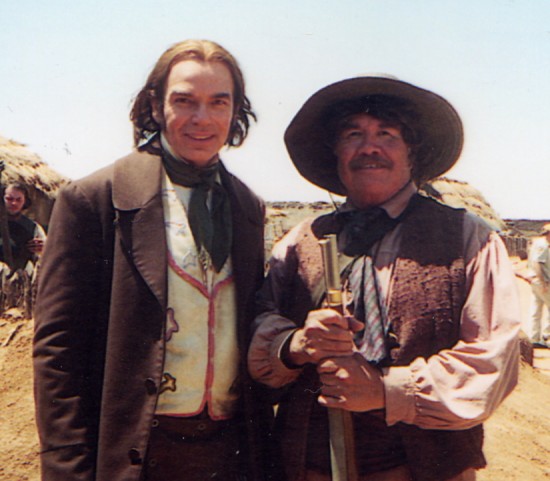 In The Alamo Barney was determined to be so versatile that he played two roles. Here, with his co-star Billy Bob Thornton who only had one role of Davy Crockett, is Barney as "Tejano."
Way to go Barney! We'll keep looking for you on the big silver screen as well as during the Oscar Awards.
Barney provides a bit more of his acting activities:
If you want to know about this Fox today, well, I have been working in movies, six in the past year including five months of work making The Alamo in 2003, with Billy Bob Thornton, Dennis Quaid, Jason Patric, and Patrick Wilson. I was an 1830s citizen in old Bexar (San Antonio today), then I had to train so that I could be a Mexican soldier in the Alamo battle scenes, and in the San Jacinto battle also. It was fun, but hard work, and I could definitely "feel the burn", at 64 I was competing with the college age kids. However, they didn't have the discipline, so when they were puking and passing out due to the 103+ degree TX heat, I'd kick them and remind them that "the old man" was passing them up. They did accuse me of "liking it too much."
Since then I was a detective and worked with Tommy Lee Jones and Ann Archer in Cheer Up, I worked with Billy Bob Thornton again in Friday Night Lights, then I was an FBI agent in The Wendal Baker Story, with the Wilson brothers, and Harry Dean Statton, and I was a mobster in Chipotle Diamonds, and I was a professor in a movie for TV called Jack & Bobby with Christene Lottie. So, ugly must be in because every time I show up they sign me on!
Barney's Civil Engineering Proclamation
The Leaning Tower of Pisa reminds me of a MABS-36 construction project gone astray because it was commenced right after Happy Hour.
Note that Swifty also made the trip and is proudly worn.