USS Epping Forest Det.
(June 1964)
Last revision 05-03-03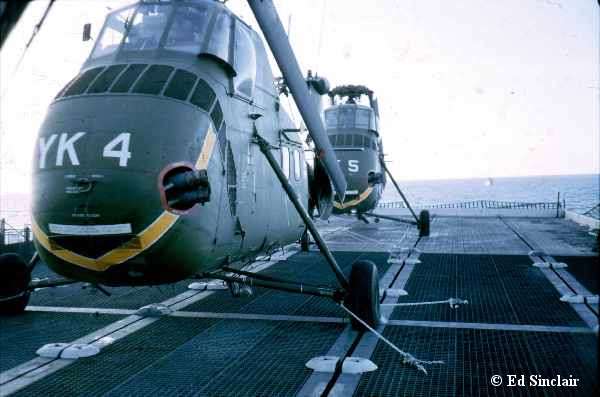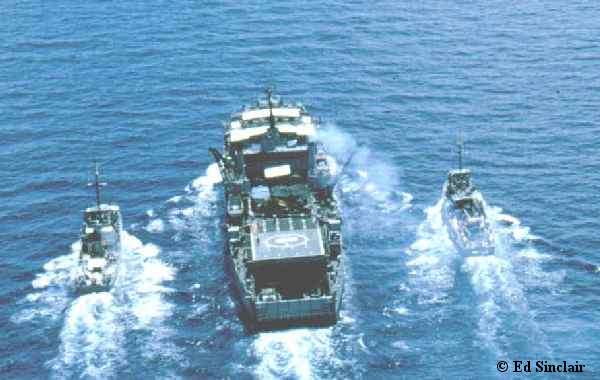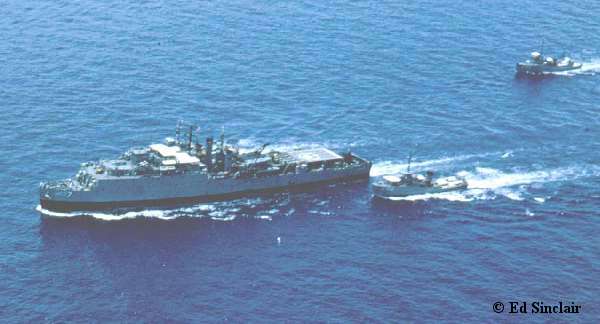 Ashland Class Dock Landing Ship: Originally authorized as (APM-4), a Mechanized Artillery Transport; Reclassified as a Dock Landing Ship, 1 July 1941; Laid down 23
November 1942; Launched, 2 April 1943 at Moore Drydock Co. Oakland CA; Commissioned USS Epping Forest (LSD-4), 11 October 1943; Decommissioned, 25 March 1947 at
San Diego CA; Placed in Reserve at Long Beach CA; Recommissioned, 1 December 1950; Redesignated Mine Countermeasures Support Ship (MCS-7) 30 November 1962;
Decommissioned and Struck from the Naval Register (dates unknown); Final Disposition unknown.
LSD Specifications: Displacement 4,960 t.(lt), 8,700 t.(fl); Length 457' 9"; Beam 72' 2"; Draft 15' 6' (forward) 16' 2" (aft); Speed 15.4kts; Complement 326; Boats, (well deck
capacity) 18 LCMs; Armament one single 5"/38 dual purpose gun mount, two twin 40mm gun mounts, two quad 40mm gun mounts, sixteen single 20mm gun mounts; Propulsion, two
Skinner Uniflow Reciprocating Steam Engines, 2 shafts, 7,400 shp.

---

Frank,

Got your message and you are certainly welcome to these shots of YK4 and
YK5 attribute them to me until I ID your crewmembers who used my camera.
They are currently on slides. I will need to borrow the scanner again
from my friend to scan the shots of their birds airborne over Cam Ranh,
the villages, and junks they photographed.

I am anxious to contact someone who was there to determine the Unit
designations of our "passengers" who were carrying foreign rifles and
"claimed" to have been discharged (American) Marines with no US Military
ID that were covertly penetrating Laos. We only know where the Force
Recon and UDT guys went because we took them there. Your choppers were
taking these guys upriver some distance. Did HMM 364 loan choppers for
covert operations? We were told only that these forces were "security"
for our charting operations which took a couple of weeks.

For now I am attaching three of the scans I happened to have done
already. I got HMM 364 from the third shot off the side of the chopper.

Ed Sinclair
---
Reply To: (#222) HMM 364 aboard USS Epping Forest Cam Ranh July 196
Author: Ed Sinclair USN
Date: Monday, 6 January 2003, at 2:10 a.m.
Dear Ed,
Would it be possible to obtain copies of some of those photos. I am the
web
master for HMM-364 and they would make a valued addition. I currently
believe
there is a problem with the email portion of this function and don't
know if
you will receive this or not. Please advise if you do.
Frank

---

Dear Warren,

Below is message received from Ed Sinclair which relates to the
following he posted on the Interactive Flight Log, "USS Epping Forest in
July 1964. They were aboard for an operation involving First Force
Recon, UDT Divers, and our minesweeping boats (MSL's)that sounded Cam
Ranh Bay, South Vietnam for the purpose of making charts. Our unit was
there July 19th through July 31st 1964.

One of your crew members took my camera aloft and photographed our boats
working Cam Ranh Bay and these photos have adorned my wall for years.

I would like to talk to anyone who was aboard Epping Forest on that
operation.

Ed Sinclair Portland, OR USN MinDiv33 1962-1966 eds3rd@easystreet.com

Warren, were you by chance there or can you recall who may have been
crewing YK-4 and Yk-5. I seem to recall your bird was YK-1 but you were
the squadron's photographer.

Frank

---

Gentlemen,

Have been contacted by a crew member of the USS Epping Forest. During
the period 19 - 31 July 1964 the Epping Forest was in Cam Rahn Bay
conducting, among other things, soundings of Cam Rahn Bay for chart
making purposes. Yk-4 and YK-5 were sent to the ship to support their
task.

Not only were First Force Recon, UDT Divers used, but the individual
also speaks of you hauling some clandestine forces up a river toward
Laos.

One of the crew on either YK-4 or YK-5 took his (Ed Sinclair USN) camera
aloft to take pictures of the bay and other items which he will be
sending me soon.

Were any of you involved with this detachment to the Epping Forest?

Frank

---
From:
"EXT-Thomas, Gerald" <gerald.thomas2@boeing.com>
To:
"Franklin A. Gulledge, Jr." <gulledge@bbtel.com>



Frank, yes I was one of the two crew-chief's (YK 09)that were on that
"detachment". The other crew-chief (YK 05)was P J Carl.
The gunner's/first-mech's were Joe Heath and Jim Young, along with a small
support group, 3 or 4 troops from H&MS 16. Not sure of all the names but
could look through some "old stuff" and see what I could come up with.
Taking picture's etc... doesn't ring a bell with me, but that was 35+ years
ago.
Jerry
---

Frank,
My flight log book does not have me on the Epping Forest. Further I
believe we were in Okinawa until the last week in July. We flew aboard the
USS Valley Forge and went to Subic Bay where we remained until the Gulf of
Tonkin incident (mid-August?) and then went to an orbit position off of Vung
Tau for the next six weeks. Some a/c may have been sent to Cam Rahn Bay
during our time there but I don't remember it and it would not have happened
in July.
SF
Denny McKee

---

Frank,
I remember refueling some mine sweepers at the mouth of the Mekong River
that were keeping the river open to Saigon. We had some UDT with us on the
Valley Forge but they kept to themselves an as I remember always working
out. Definitely an in shape group of guys.

I have a little difficulty with the time line he gives relative to us being
close enough to give suppport. If you look at my story of being on the
Valley, we were enroute for Okinawa to the Phillipines during this period
getting to Subic I think on the 30. If you want to compare a picture of YK-4
to the one this guy has of that time, check out the pictures of zinc
chromated planes. The one with the plane number covered with zinc chromate
is YK-4. You can see the number on the folded tail. I seem to remember we
has some special missions with the Koreans but can't remember the timeline.
Maybe others seeing the story were part of it. I will seen picture of the
minesweeper. Maybe this guy would know something about it. I think I
mentioned that was some flak about dumping JP-4 into some minesweepers when
some Marine jets couldn't fly in Japan because of a shortage. I looked up
the USS Epping Forest and it was a converted LSD used in mine warefare and
did have a landing pad although it looked a little small for 2 choppers. I
just found a story by Dunbaugh that validates the story. The YK planes must
have been picked up in Okinawa by the ships on their way from Japan before
we left and then formed back up with us in Subic before we left for Vietnam

Warren.

---

From, LtCol. Dunbaugh's (deceased) short but vivid memories
Then a squadron rotated to the Delta area at Soc Trang where the operation was known as Shu Fly. HMM-364, and others, rotated in and
out. The Shu Fly operation moved up to Da Nang about a year later and occupied the old French Compound. On June 30, 1964, I was
spirited to Sasebo, and the USS Epping Forest (LPD) to meet with the anchor clankers and the Rear Admiral whose flagship we were on.
After a short briefing and his Chief of Staff told me, and a couple of his planners, to develop a plan to survey Cam Ranh Bay. On 30 June I
was merely a Captain, but represented and could commit USMC resources to do the job. Our Wing CG in Iwakuni said go, so I went.

We retired to the O'Club that evening and developed plans for the survey by the UDT and Fleet Recon of the underwater area up and to the
piedmonts. We used a couple bar napkins, then some lined tablet paper the next day. Before I left the Chief of Staff asked a Commander
and I, "Can you pull it off?" Of course the answer was yes, and he said, "Good, we will be in Buckner Bay in a week to load the Marine
resources as soon as we hit the refueling bouy." What complicated it was that the ships fuel tanks had been purged of AvGas as the Navy had
gone a few weeks before to JP. We put two of MAG-16's refuelers on the Epping Forest along with two helicopters, and a Force Recon team
and were out within four hours. The ship stopped by Subic Bay to pick up the UDT survey team. So, before the Turner Joy destroyer
incident, we already had the survey done and the construction firm committed to build the big pier at Cam Ranh Bay.

The Marine Corps was committed to Viet Nam for a long time. I wrote the helicopter annex for the evacuation of
Saigon in March/April 1965. We missed the execute date by about 2 years. USMC was to be out in 1972.

Also Read "LtCol. Dunbaugh's Purple Foxes"

---
Frank,

At the time I was an E-3 Seaman on MSL-18 in MinDiv 33 another embarked
unit aboard the USS Epping Forest MCS-7. This was our "mother" ship, a
WWII LSD (ex:LSD-4). It's new designation was Mine Countermeasure
Support Ship and I rode her 1964-1966 with MinDiv 33. Our minesweeping
launches were 36' wooden boats powered by Boeing Gas Turbine engines
(502-10C Boeings). I understand these were originally helicopter
turbines, but I have no confirmation of this. We had 10 Boats (MSL-11 to
20). Three boats were carried on the flight deck (Note photo Epping
Forest Refueling MSC's July 64 small: One YK chopper remains on flight
deck pushed in front of 3 MSL boats). Seven more boats were carried in
the well deck on wheelable skids.

You can use the Liberty Call White Beach Okinawa Apr 64 photo of me
since it was the same era. MSL-18 Tactics in Harbor Jan 64 is a shot of
our boats underway. Ed-MSL 18 Flight Deck EF July 64 shows my boat
lashed to the Flight Deck skid.

Cam Ranh Bay Aerial Shot July 64 is my favorite shot your crews took of
my boats. Three MSL's are close to shore throwing lead lines (measuring
depths) and radioing depth soundings to the Coastal Minesweepers
anchored to the right of the MSL's in the Cam Ranh inner harbor. This is
the shot I was hoping for when I asked them to take my camera aloft. If
only I would have had a better camera!

I do not know if I have any HMM 364 personnel shots. First, I was bad
about photographing people. Secondly I was waiting until retirement to
actually look thru all of my slides. These slides are a small portion of
14,000 I accrued by 1970. They were loaded in Carousel trays outside of
the mountain of slides stored in boxes, and had special meaning to me so
they were easier to find. I will do my best to find some more HMM 364
shots. I do have boxes labeled "At Sea" and "Vietnam" where I may find
some more. Sorry.

In 1965 I made ETR3 (Electronic Technician Radar E4) and took my
discharge in August 66.

Sincerely,

Ed

---

Received 01-09-03

6 AUGUST 1964

FOLLOWING IS TEXT STATEMENT MADE BY SECDEF AT PRESS CONFERENCE 0900 LOCAL 5 AUG:

"AS YOU KNOW ON AUGUST 2 AND AGAIN ON AUGUST 4, NORTH VIETNAMESE SURFACE VESSELS ATTACKED U.S. DESTROYERS OPERATING ON ROUTINE PATROL IN INTERNATIONAL WATERS IN THE GULF OF TONKIN. IN RETALIATION FOR THIS UNPROVOKED AGGRESSION ON THE HIGH SEAS, OUR FORCES HAVE STRUCK THE BASES USED BY NORTH VIETNAMESE NAVAL CRAFT."

"DURING THE NIGHT, 64 ATTACK SORTIES WERE LAUNCHED FROM THE AIRCRAFT CARRIERS TICONDEROGA AND CONSTELLATION AGAINST 4 NORTH VIETNAMESE PATROL BOAT BASES AND AN OIL STORAGE DEPOT SUPPORTING THESE BASES."

"THE OIL STORAGE DEPOT CONTAINING 14 TANKS AND REPRESENTING 10 PERCENT OF THE PETROLEUM STORAGE CAPACITY OF THE COUNTRY WAS 90 PERCENT DESTROYED. SMOKE WAS OBSERVED RISING TO 14,000 FEET."

"IN ADDITION TO DAMAGE TO THE BASES AND TO THEIR SUPPORT FACILITIES, APPROXIMATELY 25 PATROL BOATS WERE DAMAGED OR DESTROYED.

"TWO OF OUR AIRCRAFT WERE LOST AND TWO WERE DAMAGED; ALL OTHERS HAVE BEEN RECOVERED SAFELY."

"THE DESTROYERS MADDOX AND TURNER JOY ARE CONTINUING THEIR PATROL IN INTERNATIONAL WATERS IN THE GULF OF TONKIN."

"LAST NIGHT I STATED MOVES WERE UNDERWAY TO REINFORCE OUR FORCES IN THE PACIFIC AREA. THESE MOVES INCLUDE:
A. TRANSFER OF AN ATTACK CARRIER GROUP FROM THE FIRST FLEET TO THE WESTERN PACIFIC.
B. MOVEMENT OF INTERCEPTOR AND FIGHTER BOMBER AIRCRAFT INTO SOUTH VIETNAM.
C. MOVEMENT OF FIGHTER BOMBER AIRCRAFT INTO THAILAND.
D. TRANSFER OF INTERCEPTOR AND FIGHTER BOMBER SQUADRONS FROM THE U.S. TO ADVANCE BASES IN THE PACIFIC.
E. MOVEMENT OF AN ANTI-SUBMARINE TASK FORCE INTO THE SOUTH CHINA SEA.
F. THE ALERTING AND READYING FOR MOVEMENT OF SELECTED ARMY AND MARINE FORCES."

FOLLOWING HIS STATEMENT, IN ANSWER TO PRESS QUERIES, SECDEF CONFIRMED STRIKE LOCATIONS AS (1) HON GAY (2) LOC CHAO (3) PHUC LOI AND (4) QUANG KHF. ADDITIONALLY SAID WEATHER IN STRIKE AREA BAD AND PLANES ENCOUNTERED HEAVY AA FIRE. NO ENEMY AIR OPPOSITION. SECDEF DECLINED TO DISCUSS DETAILS OF STRIKES BUT DID CONFIRM ATTACKS WERE LOW LEVEL. CONSIDERED OBJECTIVES FULLY MET BUT WOULD NOT ATTEMPT FURTHER DAMAGE ESTIMATE UNTIL ADDITIONAL INFO AVAILABLE.
---
rECEIVED 01-09-03

Gentlemen,

This is cool. Dunbaugh's account fits well on many points. I forgot
where we picked the choppers up, but they photographed the Epping Forest
in the S China Sea refueling our C Boats at least a day or two before
arriving in Cam Ranh, so Sasebo/Okinawa fit. I recall being in Nha Trang
for some hours, and another bay before arriving in Cam Ranh. The First
Force Recon and UDT fit my recollections. (Never saw anyone do push-ups
between foot lockers since!) I believe we were done surveying Cam Ranh
before the Tonkin Gulf incident as stated, but where he is talking about
the "big pier" the only one I was aware of is the one they photographed
from the air, and the Epping Forest tied up at this pier after we swept
the harbor. Somebody had already written in white paint on the pier
"Where The Fleet Goes, We've Been" the Mine Flotilla One slogan. (I
think the MSC's who preceeded us to the pier did this) This pier was big
enough for the EF (500ft) and 4-6 MSC's on the other side.

I do not remember whether we took the choppers back to Subic, but we
went directly to Subic after leaving Vietnam. We had to leave Subic
immediately because Typhoon IDA was bearing down on the Phillipines
(1964 Number 12 - Super Typhoon IDA - 2 to 9 AUG 1964 - 135 mph winds -
Category 5). I think we returned to Subic after riding out this beast at
Sea. From the dates of this Typhoon, we must have been at sea during the
Tonkin Gulf Incident. I saved the mimeographed copy of the SECDEF
message at this time. I sent you earlier since it was a watershed event
for us and where we operated for the next several years.

Since I wrote the part about the clandestine operations, the more I
think of it the more this might have been a chopper crew member who had
PREVIOUSLY made LAOS flights where he was oficially discharged, given
sanitized foreign weapons and was able to deny US Military involvement
in LAOS. He was clearly impressing a bunch of young sailors who were
wide eyed about being in a war zone. This guy may have been part of an
Air America contingent in previous tours??? This may explain my
recollections. This did not seem to make sense after thinking about it
more, because there was nothing clandestine about the HMM 354 on the
side of their birds, he was clearly dressed in Marine OD, etc.

The part about the landing pad being small for two choppers is correct,
because we had to shut down the first bird, fold their blades(?) and
push them as far forward as possible for the second to land. When I
enlarge the aerial photos the second bird is clearly perpendicular up
against my boat on the flight deck.

Thanks again fellows for your contributions. This satisfies my
curiousity and fits pretty closely to what I remember.
The only remaining item would be to thank the crewmember(s) that took
these shots for me if we can find them.

Sincerely,

Ed Sinclair

---

Dear Frank,
I got thinking about the statement made by Ed Sullivan about none issued weapons carried by some of the individuals they picked up by the USS Epping Forest. Many of us carried our own
persons side arms and they ranged from a 9mm, German Luger like I carried to a .44 mag, Ruger Single six, blunt line. That .44 mag sounded like a cannon going off from the side window of a
chopper.
Weapons other than the AR-15, at the time looked pretty foreign, Swedish K's, cut down Thompsons, grease guns, German Schmiesers, folding stock fully automatic carbines were carried for
emergency in the cabin of the 34. We found out real early the M-14 would climb right up through the rotor blades on full auto. This none standard arsenal probably looked pretty strange to
some Navy personnel new to this war.

Warren

---

Frank,

After emailing to Jerry and hearing what he had to say, I think the
stories of Air America duty did not apply to their current mission on
Epping Forest to chart Cam Ranh Bay. It may have been a previous
assignment by a crew member (PJ Carl?) telling some wide eyed sailors
about previous missions into Laos. I really don't know where the birds
took Force Recon on a daily basis, but UDT swam the 3 Fathom curve (9'
Depth to shoreline)charting on plexiglas clipboards with grease pencil
(that's what it looked like)while our minesweeping boats threw leadlines
in deeper waters around the perimeter of Cam Ranh Bay. All of us recall
the Jellyfish slime all over our hands from doing this job. At times it
appeared you could walk across the bay on jellyfish. The official
"story" (scuttlebutt?) was that force Recon was our shoreline security
force.

Ed

---

Frank, we loaded our A/C on the Epping Forest off shore of Okinawa in route
to PI. By the way the squadron was also on Okinawa and scheduled for PI
around the same time and we actually met up with them for a short period in
Cubie. As for the Epping Forest and the two A/C, we off loaded at Cubie
Point and for what was suppose to be a few days, while the ship took on
supplies, but as Ed had said earlier in his e-mail a storm hit and the
Epping Forest set for sea and we waited out the storm at Cubie. (The
Squadron also set-sail aboard the Valley Forge, may have been the Princeton,
not sure). That was hard to take but being good Marines someone had to do
the job and stay behind and secure or two A/C. Not sure how long we waited
but seemed like tow weeks (+) before the ship returned. Upon its return we
flew out and boarded it again to set-sail for Cam-Rahn Bay.

We did fly several photo missions in various areas and also worked the
Cam-Rahn bay area, putting Recon Marines on the beach as security for the
"survey-teams".

No there was no "crossing the fence" or other operations that would be
considered outside of the "box". As for Air America, P J Carl may have had
some connection to them in a previous life but you need to contact him for
that information.

By the way there was one exciting event during the deployment, I changed a
clutch on my A/C YK-4 and spent a few days at an Army base near Na-Trang
(sp?) doing it. Naturally it took the whole team to do it. While Na-Trang
we made friends with some of the Army helicopter troops stationed there and
actually flew some flights on their HR2S' and UH1 A/C.

Hope this input helps the story.

Jerry

---

Dear, Franklin:
Will do that, and thanks again for posting all the information, I
remember also that during that storm at sea, around 0200 they hit the
collision alarm, everybody went to general quarters, it was amazing, I never
thought I would hear that sound, much less in the middle of a huge storm, we
were finally told to stand down. The word was we almost hit a sub, not one of
ours. Next day I look out and the storm is full-on and can see the C-boat's
are taking a pounding, not unlike the sowardboat's in the movie the perfect
storm.
Bill Ennis miuwg1-12
BKENNIS@aol.com

---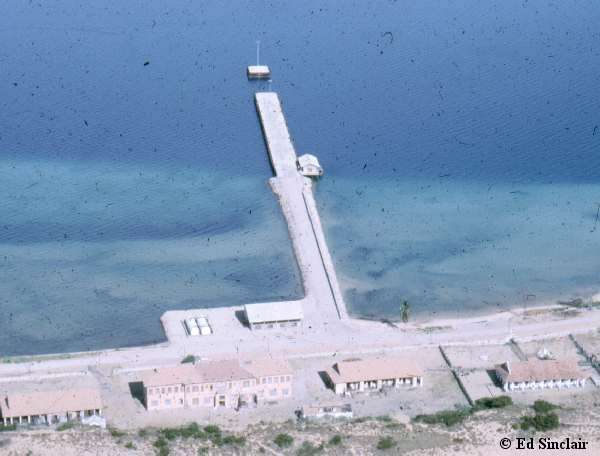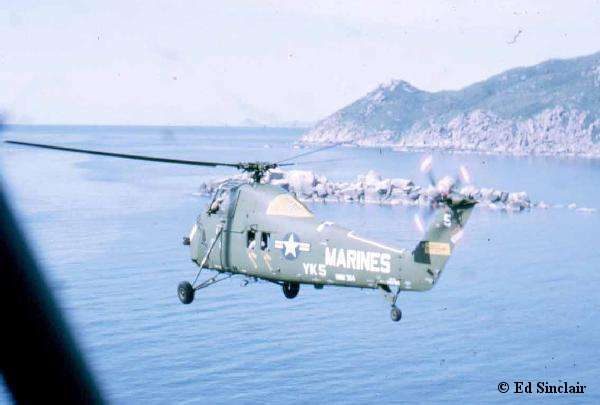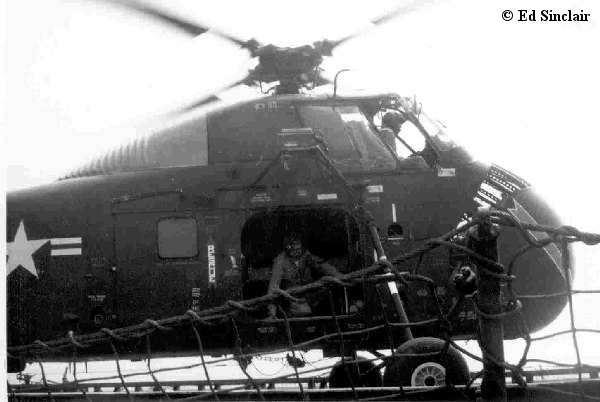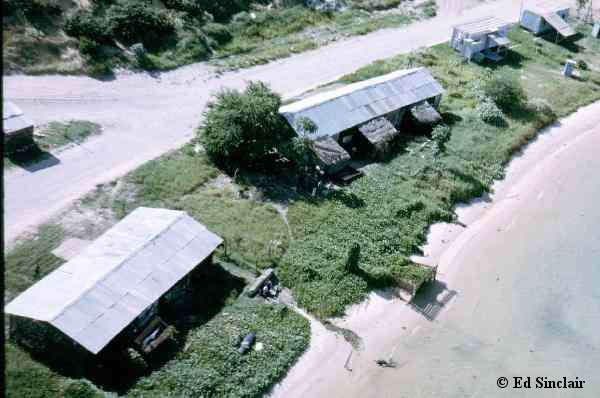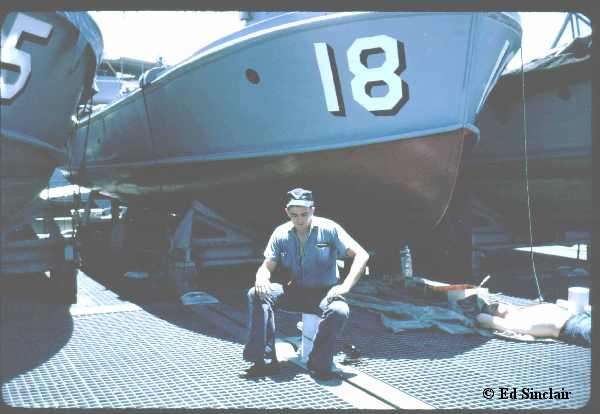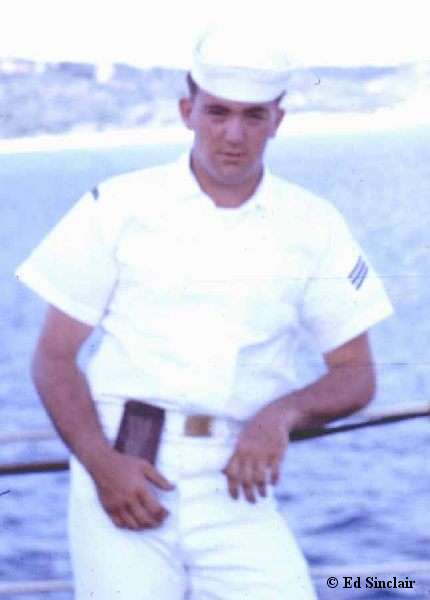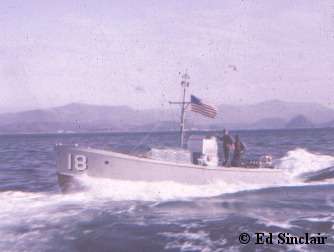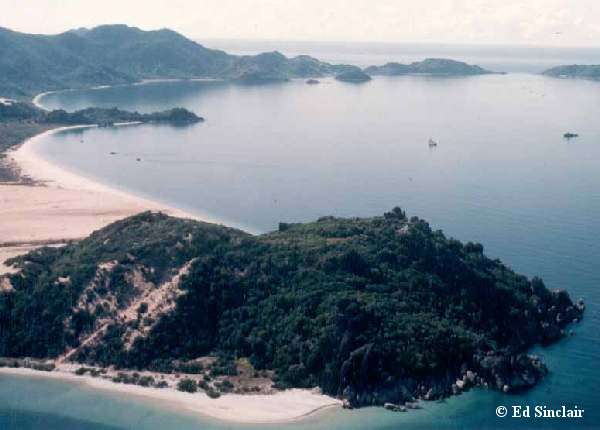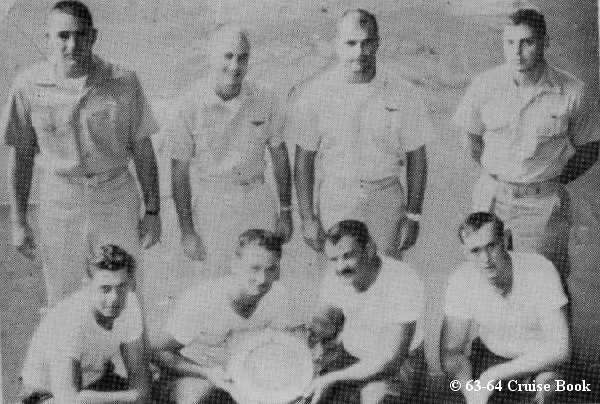 The Epping Forest Vacationers
from left rear, Capt. Kenneth B. Gosnell, 1stLt. Albert R. Rideout, 1st Lt. Charles C.
Wood, 1stLt Richard Theriault.
Front row L-R is Cpl. Joseph P. Heath, Cpl. Gerald M. Thomas, Sgt. Paul J. Carl, PFC. James L. Young.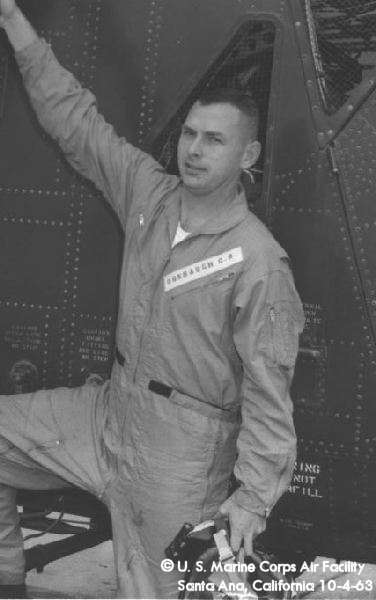 | | | | |
| --- | --- | --- | --- |
| | | | |
| | | | |
| --- | --- | --- | --- |
| | | | |
---
Saw your web site and had a few things to add:

Epping Forest was decommissioned and stricken from the Navy List on 1 November 1968.

She was sold for scrapping on 30 October 1969.


John Hudson BTCS USN (Ret.)
USS Epping Forest (MCS-7) August 1962 to November 1964
Desertstudmuffin@cableone.net

Major,

I spent my 23rd birthday with HMM-364 in Can Ranh Bay in July 1964. Quite a party, but I didn't know that the CIA was going to
be invited.

We had two LVT-6's aboard Epping Forest in addition to HMM-364, and when they crawled to the beach near the local village, the
village evacuated. Evidently the locals had never seen and LVT before and thought it was some kind of sea monster or dragon.

All in all I was in and out of Vietnam from June 1960 to October 1972, with time out for the Dominican Republic in 1965. I guess I
just loved the income tax free status and the free mail.

V/R,


John Hudson

---
Back Browser or Home
-